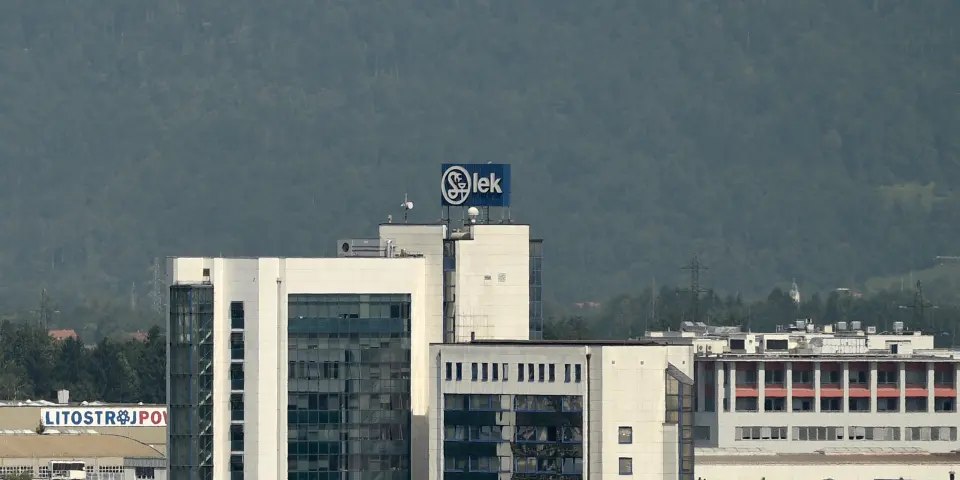 Sandoz planning biosimilars development centre in Ljubljana
Ljubljana, 20 July - Generics producer Sandoz, part of which is Slovenian pharmaceutical company Lek, is planning to build a centre for development of biosimilars in Ljubljana. The US$90 million investment is to be completed by 2026, the company has announced.
"With this centre, Lek's Ljubljana location will become one of the key locations for the development of biosimilars in Sandoz," Sandoz said in Thursday's press release.
The investment will create around 200 new jobs and further strengthen the company's capacities in the entire biosimilars development chain.
The announcement comes after the group has recently announced its plans to build a new hi-tech centre for biosimilars production in Lendava, Slovenia, worth at least US$ 400 million, and expand its capacities for the development of biosimilars in Holzkirchen, Germany.
The Ljubljana investment is based on expertise and experience gained in the development of generics at the Development Centre Slovenia in Ljubljana, where Sandoz has set up comprehensive capacities for development of technologically demanding generics.
"The new biosimilars development centre in Ljubljana will build on our existing capabilities and help Sandoz respond to the rapidly growing global demand for biosimilars and, more importantly, contribute to the long-term performance of healthcare systems around the world," Sandoz quoted its chief scientific officer Claire D'Abreu Hayling.
Robert Ljoljo, chairman of the Lek management board and Sandoz president, believes that by choosing Ljubljana as a location to expand its biosimilars development capabilities Sandoz is sending out a strong message.
"Slovenia offers access to world-class pharmaceutical experts and an ecosystem of academic and research institutions that together contribute to Sandoz's ambition to develop high-quality biosimilars," he said.
Sandoz pointed out that Slovenian scientists were among the pioneers in biosimilars; three decades ago, Lek, in close cooperation with the National Institute of Chemistry, started working on recombinant technology, which is fundamental to biopharmaceuticals.
As part of a global process of the separation of generics manufacturer Sandoz from Swiss pharmaceutical giant Novartis, the legal process of separation of Lek was completed at the beginning of July.
Lek's activities related to the development and production of innovative medicines were transferred onto the newly established Slovenian company Novartis. As a result, Sandoz now covers generic and biosimilar medicines in Slovenia and Novartis covers innovative medicines.