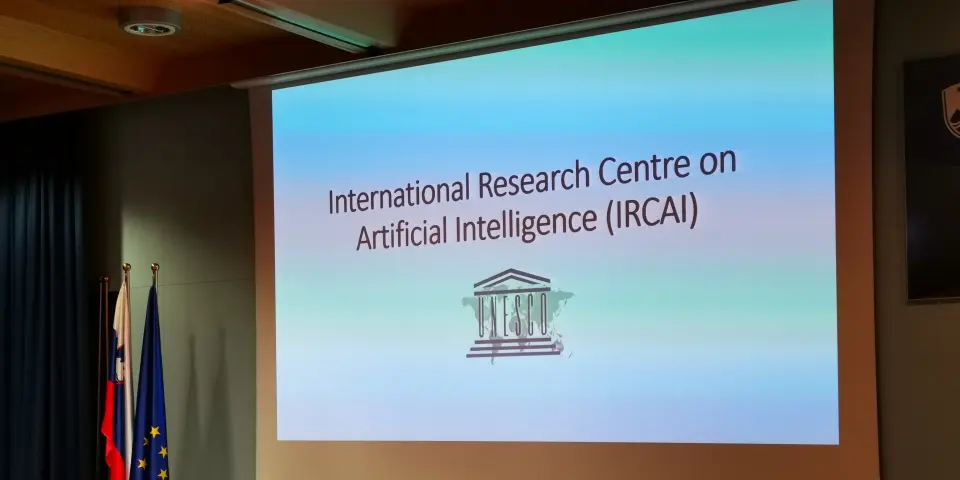 Ljubljana-based IRCAI partners with Amazon to support AI-driven climate change solutions
Ljubljana, 25 July - The Slovenia-based International Research Centre for Artificial Intelligence (IRCAI) and Amazon Web Services announced on Tuesday the launch of the Compute for Climate Fellowship, a first-of-its-kind global programme supporting entrepreneurs and startups using advanced cloud computing and AI to create new solutions addressing the climate crisis.
IRCAI is the only centre under the auspices of UNESCO that focuses directly on artificial intelligence. It is based at the Jožef Stefan Institute in Ljubljana and has been operating since October 2020.
IRCAI has now partnered with Amazon Web Services (AWS), a cloud hosting service, to create the Compute for Climate Fellowship, the applications for which are opening today.
The selected startups will be able to use the grant to fully fund so-called Proof of Concept (POC) projects, IRCAI said. Submissions will be accepted and selected on a rolling basis and applications received by 31 August 2023 will be selected for development this year already.
"AI is quickly developing as both an academic and practical discipline. At IRCAI, we aim not only to be a guidepost in the development of these new technologies, but also to ensure they are a force for good for humanity," said John Shawe Taylor, director at IRCAI.
He added the goal was to find some of the most innovative startups out there and help them ethically leverage AI and advanced computing to build groundbreaking solutions that address some of the key challenges created by the climate crisis.
IRCAI highlighted six key problem areas in the fight against climate change: climate risk and resilience, food security, biodiversity and conservation, climate-related health, circular economy, and environmental, social, and governance analytics.
With the help of the fellowship, global climate tech startups will have access to a variety of technical resources to build their POCs. Both IRCAI and AWS will provide selected startups with a team of experts in AI, sustainability and ethics, as well as access to advanced computing services, such as high performance computing, and technologies including AI, generative AI, and machine learning.
IRCAI pointed out that climate change has created some of the most complex and pervasive problems of our time. Earlier this month, the world recorded its hottest day ever with the highest average temperatures across the globe, wildfires, floods, droughts, and rising sea levels consistently ravaging different parts of the planet for years now, posing a real threat to food security, health, and biodiversity.
Meanwhile, thousands of tech startups are creating new and innovative approaches to help delay and reverse the impacts of climate change. The fellowship will help selected startups accelerate the research and development process for these solutions, the centre wrote.