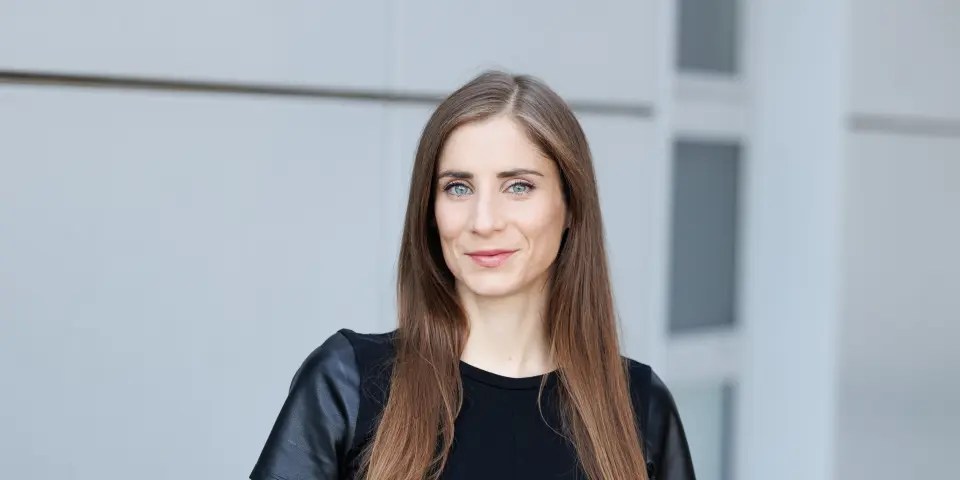 STA journalist short-listed for science journalism award
Ljubljana, 17 August - Lea Udovč, a journalist at the Slovenian Press Agency (STA) and editor of the STA's online science portal, is among the three finalists vying for this year's European Science Journalist of the Year Award, which honours journalists who have shown excellency and innovation in science journalism.
Udovč, who has been dedicating herself to science journalism for over eight years, previously worked at the N1 Slovenija news portal and currently heads the STA's video service, established in May.
Her journalistic work includes interviews and in-depth stories on topics ranging from medicine, astrophysics, technology, energy, neuroscience, environment, biology to history, geography and gender.
She has interviewed some of the most prominent names in science, including Nobel Prize laureates Stanley Whittingham, John C. Mather, and Rainer Weiss, Vinton Cerf, dubbed the "father of the Internet", and astronaut Chris Hadfield.
Udovč was nominated for the award also in 2018 and in the same year she received the Watchdog Award for best young journalist given out by the Slovenian Association of Journalists.
She is also a guest lecturer at the Faculty of Social Sciences in Ljubljana and at the Jožef Stefan International Postgraduate School.
The European Science Journalist of the Year Award was established in 2014 by the Association of British Science Writers, and since 2020 it has been handed out annually by the European Federation for Science Journalism with the support of the global information and analytics provider Elsevier.
As journalists from all over Europe are nominated by local science journalism associations and individuals, Udovč was nominated by the Balkan Network of Science Journalists.
The other two finalists are Daniel Bolcso, a journalist and editor at the Hungarian web portal Telex.hu, and Niki Korteweg, a science journalist with the Dutch newspaper NRC.
Past winners come from Slovenia, Croatia, Germany, Spain, Russia, the Netherlands and the UK.
The winner will be picked by an international jury and the award will be presented at a ceremony on 25 October 2023 in Freiburg, Germany, as part of the German Science Journalists' Association meeting.