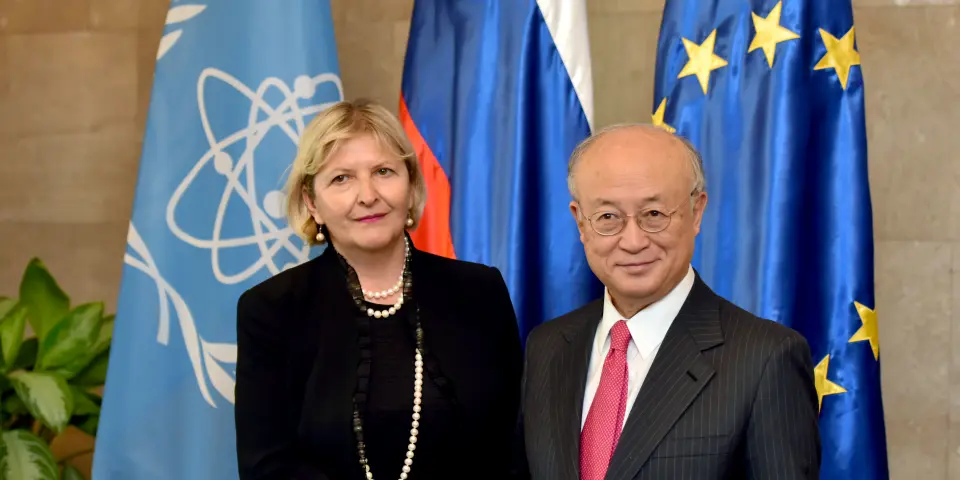 IAEA chief visits Slovenia
Ljubljana, 21 October - The director general of the International Atomic Energy Agency (IAEA) Yukiya Amano was in Slovenia Tuesday and Wednesday. He visited a nuclear facility and held talks with senior officials.
Amano visited today the reactor centre of the Jožef Stefan Institute at Brinje on the outskirts of Ljubljana, which houses a research reactor.
He was briefed on the major research activities regarding the peaceful use of nuclear energy, the institute said in a press release.
Amano is reported as having pledged the IAEA's full support in the development of nuclear research in Slovenia, and the development of university programmes related to nuclear energy.
Yesterday the IAEA chief held talks with Foreign Ministry State Secretary Darja Bavdaž Kuret to review key areas of cooperation between Slovenia and the organisation.
Bavdaž Kuret said Slovenia placed strong emphasis on ensuring the safe operation of the Krško Nuclear Power Plant.
She also highlighted compliance with IAEA security standards, the Foreign Ministry said in a press release.