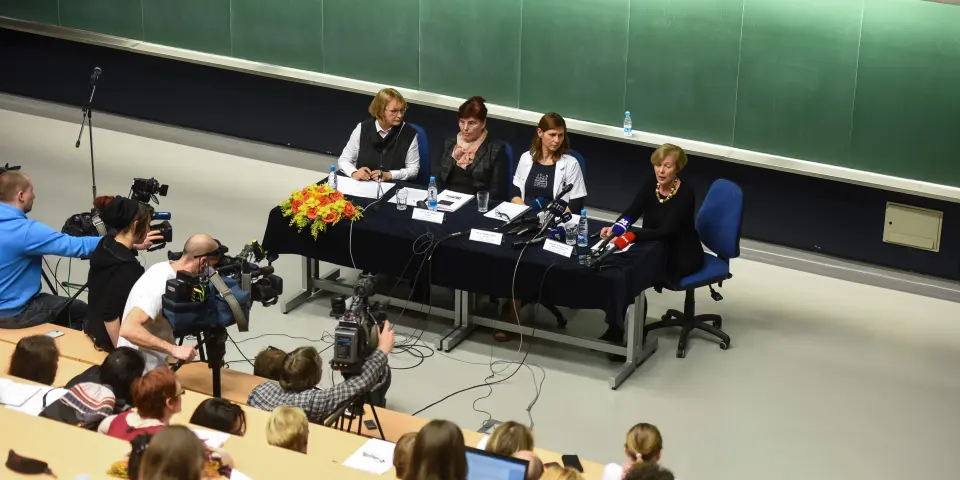 Ljubljana researchers provide key insight into Zika virus
Ljubljana, 11 February - Researchers at the University of Ljubljana and UKC Ljubljana hospital have proved a strong link between the Zika virus and microcephaly in foetuses after finding the virus inside the abnormally small brain of an aborted foetus.

Their findings are published in the New England Journal of Medicine and are considered exceptionally important as the link between Zika and microcephaly had heretofore been suspected but not confirmed.
The team, from the University of Ljubljana's Medical Faculty and two departments of UKC Ljubljana, thus confirmed that Zika can pass from an infected mother to the brains of the foetus, causing permanent damage.
The researchers performed autopsy on a foetus aborted in week 29 after a sonogram showed brain anomaly. The mother, a Slovenian woman who reportedly did volunteer work in Brazil, was infected with Zika in the first trimester of pregnancy, the researchers told the press.
The autopsy showed the presence of Zika in brain tissue but no traces of 13 other viruses that could potentially cause microcephaly.
While the researchers did not initially suspect Zika - the pregnant woman came to the hospital in October - genetic and pathological tests eventually confirmed that Zika was responsible for the severe brain anomalies.
Mara Popović of the Ljubljana Medical Faculty's Pathology Institute said the virus had been discovered in the neurons, which confirms that Zika does indeed attack brain cells.
Marijan Ivanuša, the head of the World Health Organisation (WHO) office in Slovenia, described the research as "an extraordinarily important stone in the mosaic of evidence that Zika does indeed cause microcephaly."
"It has finally been confirmed what we have suspected," he told the STA. Nevertheless, he was quick to point out that the results were nothing dramatic when it came to dealing with Zika, as there is still no cure or vaccine.