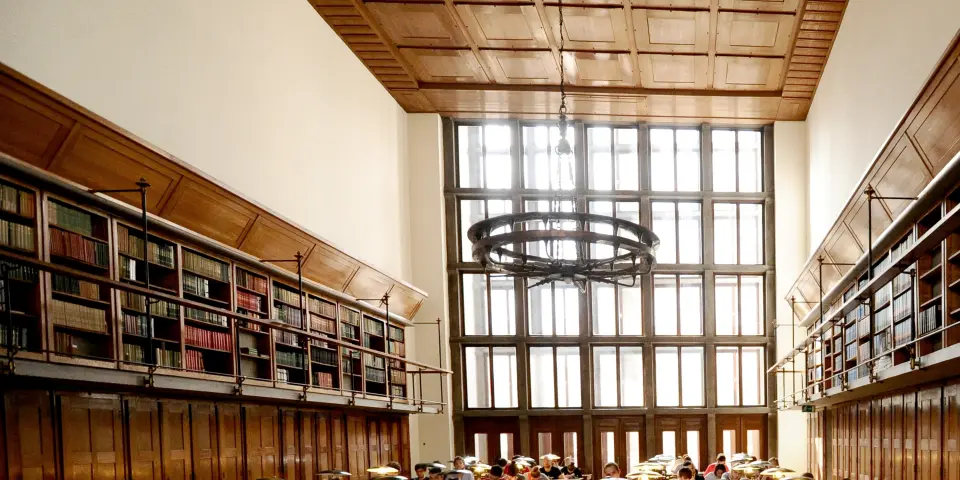 NUK presents friendship between Slovenian, Serbian linguists
Ljubljana, 13 May - The National and University Library (NUK) launched on Thursday an exhibition on distinguished Slavic linguists, Slovenia's Jernej Kopitar (1780-1844) and Serbia's Vuk Karadžić (1787-1864). Minister for Slovenians Abroad Gorazd Žmavc labelled their cooperation an "exemplary synergy" between South Slavic nations.
Žmavc, acting as interim culture minister, said Kopitar was the "defender of the uniqueness of small languages" and significantly contributed to the forming of the Slovenian national awareness and pride.
Ivo Svetina, the president of the Slovenian Writers' Association, said Slovenians may have a slightly distorted image of Kopitar because Slovenia's greatest poet France Prešeren was very critical of him.
He too underlined Kopitar's role in the forming of the Slovenian nation and nurturing of the Slovenian language.
Kopitar first met Karadžić in Vienna, where the latter came as a refugee. In the years of their prolific cooperation, Kopitar and Karadžić built a relationship of mutual trust and friendship.
Being an established Slavic linguist, Kopitar supported Karadžić through his studies and in cultural projects. He defended him from critics and presented him to respectable Slavic linguists around Europe.
The exhibition, presenting their friendship and cooperation, was conceived in Karadžić's birth place Trsić last year. In Ljubljana, the exhibition was supplemented by Kopitar's manuscripts and books from NUK.
Yesterday's event was also attended by Serbia's Ambassador Aleksandar Radovanović.