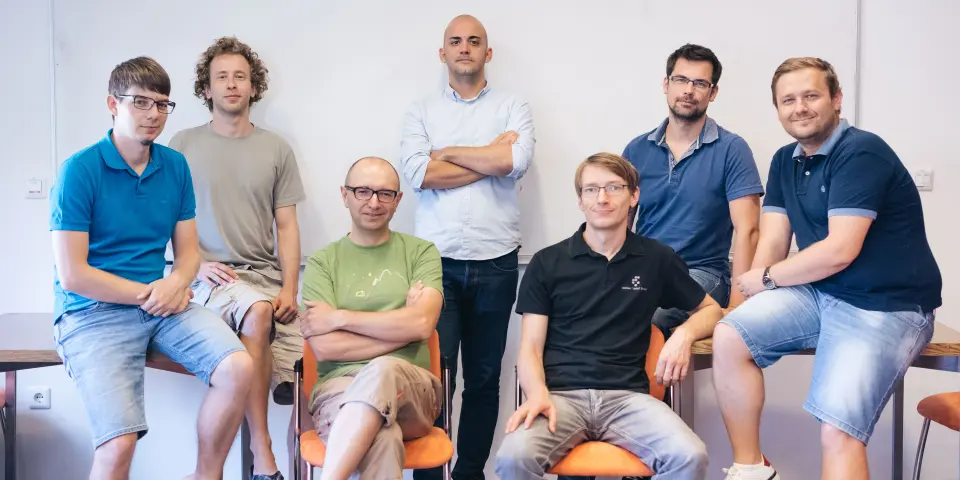 Slovenian team wins Mars Express mission extension contest
Ljubljana, 13 September - A team of Slovenian researchers from the Jožef Stefan Institute has won a European Space Agency (ESA) competition, whose aim it was to find ways to extend the mission of the Mars Express, which has been in orbit around the red planet for twelve years.
The task was to predict the future status of the spacecraft from past operating data and the eight-member team from Department of Knowledge Technologies won, the Ljubljana institute said.
Their prize is an expenses-paid visit to ESA's control centre in Darmstadt, Germany, to meet Mars Express flight controllers as well as the centre's Advanced Mission Concepts Section, who helped to organise the open data contest.
"In our day-to-day work we typically analyse data connected to various real-world topics such as medicine, ecology or finance."
"This competition gave us a chance to apply our methods to a new and interesting topic: spacecraft operations. None of us had any direct experience of this field, just knowledge of the underlying physics involved," said team member Bernard Ženko.
The competitors - 40 teams from around Europe - received three Martian years worth of data for their models. The task was to forecast electricity use for one Martian year, which equals 687 days on Earth.
Thermal power for Mars Express is provided by batteries, but their performance has degraded over time, reducing the overall power available.
"When electricity use is so large experiments are no longer viable, the probe will be crashed into the Mars surface. The costs of such studies are so high even minute improvements are not negligible," the team said.