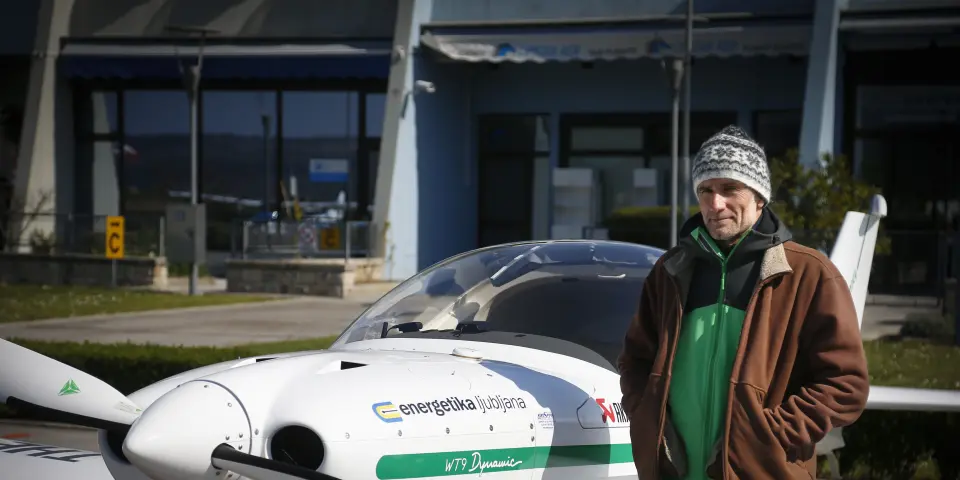 Slovenian team shows black carbon concentrations higher than thought
Ljubljana, 14 October - Black carbon measurements made by a Slovenian adventure pilot during several flights since 2012 show the concentrations of black carbon, a significant contributor to global warming, are higher than climate change models assume.
Existing climate change models underestimate the heat absorption by pollutant particles by about 25%, as the measured concentrations show the state of the atmosphere is worse than was assumed, said Griša Močnik, the head of the GreenLight WorldFlight team.
The measurements have been taken by adventure pilot Matevž Lenarčič on several flights since 2012, including a round-the-globe flight that he completed in April this year, with special equipment installed on an ultralight airplane.
Black carbon is a potent contributor to global warming. It stays in the atmosphere for a shorter time than carbon dioxide, just a few weeks, but it can travel very far and heats the atmosphere locally and regionally.
Močnik said this year's measurements confirmed high concentrations of black carbon over Southeast Asia, India and West Africa, which are mostly the result of slash-and-burn.
Surprisingly, elevated concentrations were also measured over the Gulf of Mexico, which Močnik attributes to the offshore oil industry.
Lenarčič flew over 42,000 kilometres around the world this spring and plans to conduct further measurements in the first half of 2017, concentrating on the Mediterranean, the Alps and Central Europe.
In 2018, he plans to fly over the Indian Subcontinent and the Himalayas, and in 2019 across Russia and China.