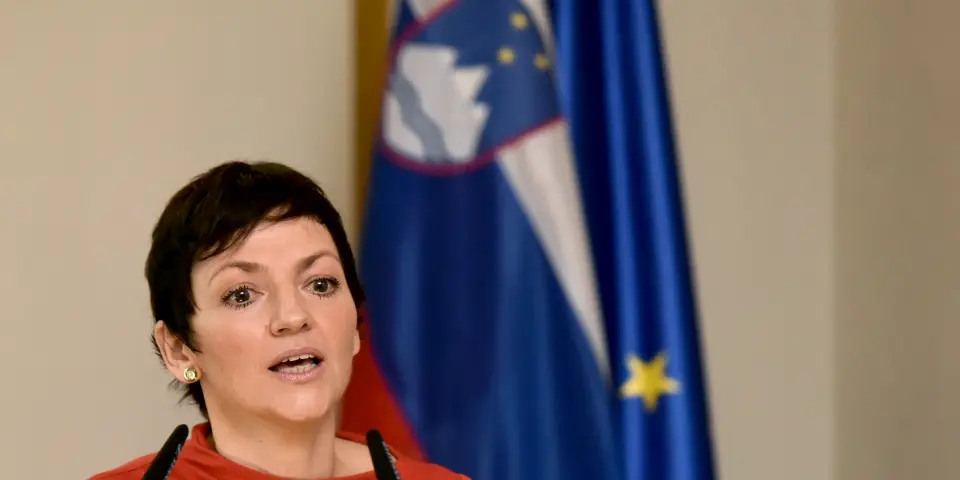 Young Researchers programme praised on 30th anniversary
Ljubljana, 20 October - More than 7,500 participants and more than 5,000 individuals who have finished the Young Researchers programme and found their work in research is a remarkable achievement, Education, Science and Sport Minister Maja Makovec Brenčič told a ceremony marking three decades of the programme in Ljubljana on Thursday.

According to the minister, this is a special day that celebrates the exceptional idea of some people, such as Boris Frlec, one of the fathers of the programme, who believed in young people.
Frlec, who received an accolade today for his efforts back in the 1980s, meanwhile said that "fortunate conditions" were behind Young Researchers. "There was a group of academically educated and oriented people in the then Slovenian government who realised that investment in knowledge, that is in people, is the safest and most beneficial."
"Yes we were them. This is what some 2,000 Ph.D.s could say in their address on the occasion of the 30th anniversary of Young Researchers," added Jozsef Györkös, the head of the Slovenian Research Agency, which organised the ceremony with the Slovenian Academy of Sciences and Arts (SAZU) and the Education, Science and Sport Ministry.
Financing postgraduate studies and research training for young researchers is an important instrument of scientific policy, reads the website of the Research Agency, which has been in charge of the programme since 2004.
"The programme has been going on with great success since 1985, and has made an excellent contribution to increasing the amount of research going on in Slovenia, and reducing the age profile of research groups."
President Borut Pahor, who is also an honorary sponsor of today's event, received several prominent figures in science, including Györkös, SAZU head Tadej Bajda and Education Ministry State Secretary Tomaž Boh to discuss the programme and its plans for the future on Tuesday.