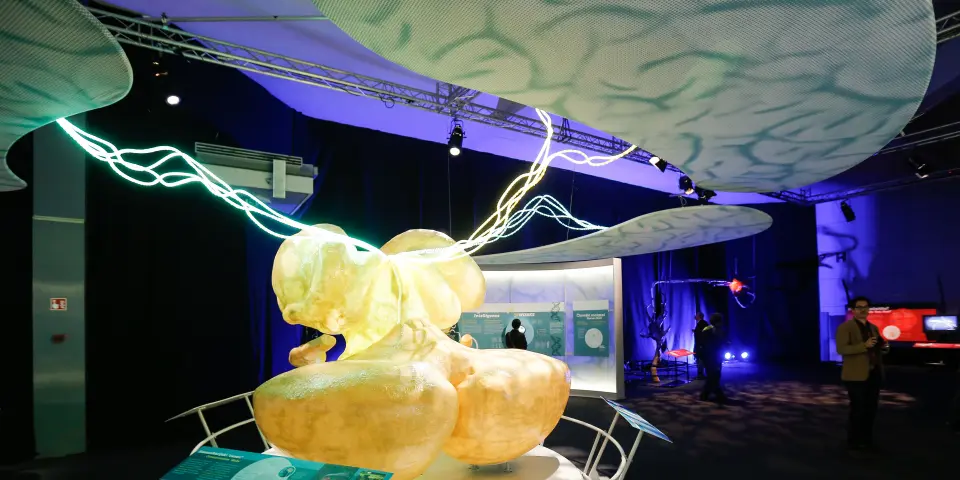 Brain awareness week getting under way
Ljubljana, 13 March - Sinapsa, the Slovenian neuroscience association, will launch on Monday afternoon a brain awareness week to highlight the significance of brain research.
A series of lectures and workshops will be held and films screened until Sunday in Ljubljana and several other towns across Slovenia.
Sinapsa president Blaž Koritnik said that this year's campaign would be held under the slogan Crisis-Stricken New World.
Neurologist Koritnik told the press on Friday that ongoing crises, such as global warming, terrorism, migrants, EU disintegration, etc. are reflected in people's lives.
People are faced with new worries, anxiety, depression and new addictions on a daily basis, "so we'll talk about how such crises affect brain".
"We have to be aware that it is brain which is responsible for the majority of crises in the world," he said.
"Every year we focus on a certain topic, which is presented in a critical and topical way," he explained.
Topical themes such as how stress affects psychosomatic disorders and how technology affects brain will also be discussed.
The campaign will end with a panel discussion focussing on "why we do(n't) need crises".
Slovenia joined the international brain awareness week in 2004 and Sinapsa has organised it every year since.
The organisers said that events during the campaign are usually visited by several thousand people.