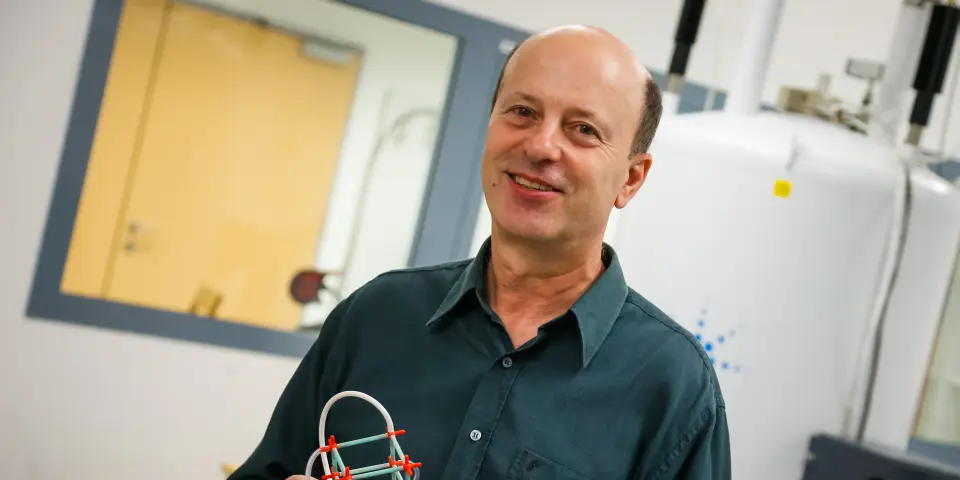 Slovenian scientists make DNA discovery
Ljubljana, 18 May - Two Slovenian scientists at the Chemistry Institute have discovered a new feature of DNA, the building block of life, that they believe could have serious implications for the development of medicines. Their paper was published in Nature Communications on Thursday.
PhD student Vojč Kocman and his mentor Janez Plavec, working at the Chemistry Institute's National NMR Spectrometry Centre, discovered a new structural family of DNA which they call AGCGA-quadruplexes.
These are short sections of DNA that do not have the typical double helix structure but are instead tetrahelical; only two other tetrahelical structures have been discovered before.
Kocman and Plavec have so far identified 46 different structures of AGCGA-quadruplexes, and they are located in genes associated with diseases such as autism, epilepsy, schizophrenia and bone cancer.
Kocman says knowing the structures into which DNA transforms is key to successfully developing drugs. "What is particularly interesting is that they form a structure that nobody has described before," according to Plavec.
Despite the potential in medicine, Plavec says it is too early to talk about potential practical applications. "We have shown the structure exists, but plenty of studies will have to be undertaken before we get specific applications," he said.