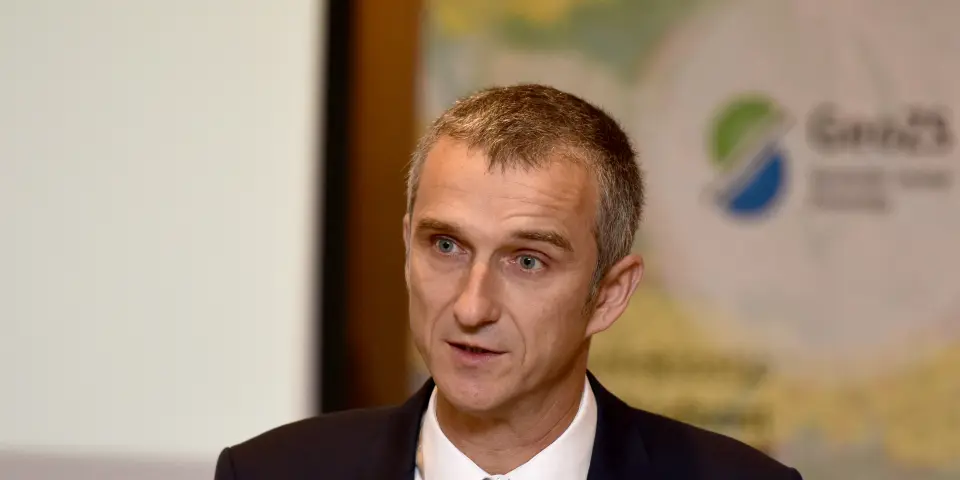 Experts urge govt to do its job on landslide safety
Ljubljana, 12 October - Geologists who gathered in Ljubljana for a three-day regional symposium on landslides have called on the state to heed warnings from experts in order to avert damage caused by landslides.
Speaking on the sidelines of a round-table debate on the first day of the conference on landslides in the Adriatic-Balkan region, Miloš Bavec, director of the Geological Survey of Slovenia said on Wednesday that the maps of landslides by regions were ready expert-wise.
Today, experts know pretty well which areas are at risk of landslides. This knowledge can be taken into consideration in spatial planning as well as in any other development plans or changes to land use.
This is indicated in legislation already. "However, when implementing rules are missing, things as a rule don't move forward," the director of the Slovenian Geological Survey told the STA.
Matjaž Mikoš of the Faculty of Civil and Geodetic Engineering, who moderated the debate, was also critical of the state, arguing that it should meet the promises from the relevant legislation with respect to methodology and maps.
The maps could then be made public on websites along with a commentary. In this way those who plan any spatial changes both as private individuals and investors could see the level of threat based on various maps of landslides.
Some 80% of the work has already been done. "Except for the bit which is the responsibility of the state not much is missing to complete the maps and make them available to the public, decision-makers and those responsible for spatial planning at the local and state levels," Mikoš said.
"Any possible process that may happen in a certain area should be predicted. However, the legislation is missing there," Timotej Verbovšek of the Faculty of Natural Sciences told the debate.
Ervin Vivoda from the Ministry of the Environment and Spatial Planning acknowledged the benefits of expertise in preventing damage caused by landslides, regretting the cost due to unsuitable construction of infrastructure.
The three-day symposium is being organised by the Geological Survey of Slovenia, the Faculty of Civil and Geodetic Engineering and the Faculty of Natural Sciences.