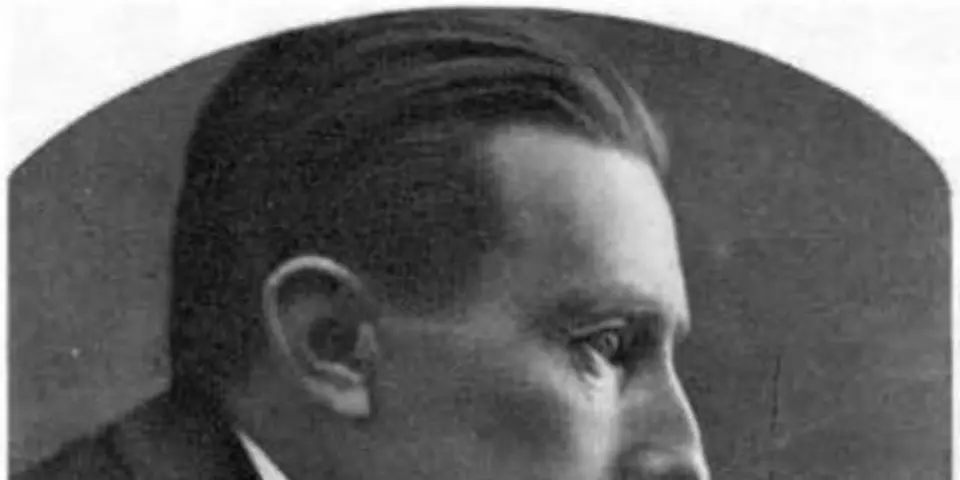 Anton Codelli, engineer who connected Africa and Germany
Ljubljana, 28 November - Baron Anton Codelli, a Naples-born Austro-Hungarian noble who is best known for bringing the first car to Ljubljana, was in fact a versatile inventor and engineer. In addition to his automotive inventions, he built the first long-wave radio communication between Africa and Europe for the German telecommunications company Telefunken.

Born in Naples in 1875, Codelli spent his youth years in Ljubljana like many of the Austro-Hungarian nobles of the time. He attended the Vienna-based Theresianum boarding school for nobles, and after a short stint in the Austro-Hungarian navy started studying law but never finished the studies.
His love of technology and innovation had too much of a pull, and as a member of nobility and an automotive enthusiast he brought the first car to Ljubljana, where he had inherited an estate, in 1898.
In the sleepy provincial town, Codelli's "devil's wagon" was not met with much approval, as people feared its speed of around 20 km/h. He did not hold on to the car for very long - he gambled it away on a trip to the French Riviera.
Having bought another car soon after, Codelli started trying to leave his mark on the emerging industry. Unhappy with the unreliable ignition systems of the time, he embarked on a mission to improve them. Together with brother-in-law Ernst Stadler, he improved the electric ignition system and sold the patent to the French company Collin Dufresne in 1900.
In 1902, he designed his own car with a six horse power single-cylinder machine, which he later also used in a mechanic lawnmower and a vessel for twelve passengers.
In the late 1900s, he started dabbling in telecommunications to make some money. He came up with an idea to use radio to allow communication between Austro-Hungarian navy vessels, Adriatic navy bases and Vienna.
Thus started his cooperation with the German Telefunken, an authority on radio telecommunications of the time.
After his success in the Adriatic Sea, Codelli was selected in 1911 to build a radio-communications base to connect the German colonies in Africa with Berlin. He picked the village of Kamina in Togo to construct his station.
Codelli set the deadline for construction for 15 August 1914. The works were going well and soon three 75-metre towers and six 120-metre towers were set up.
The long-wave radio base, located 5,200 kilometres from the German capital and 3,000 kilometres from another German radio base in Windhoek, the present-day capital of Namibia, was to have the same power in its antenna as the central base in Berlin: 100 kilowatts.
The first two-way communication between Kamina and Berlin was established on 18 December 1913 and the test phase for transmitting was launched in March 1914.
Connecting Windhoek in the south and Berlin in the north through Kamina meant that almost the entire Africa was linked to Europe with radio communications for the first time in history.
However, the success was short-lived as WWI broke out soon after the test phase had started. Codelli's base was destroyed by German forces to prevent it falling into the Allied hands when they took over Togo.
"The establishment of the inter-continental radio station in the years before WWI was a first-rate technical and organisational achievement... Its demolition directly after its construction and the beginning of operations, however, gives it a sense of tragedy and absurdity," Sandi Sitar writes in "100 let avtomobilizma na Slovenskem" (100 Years of Motoring in Slovenian Lands).
During his years in Africa, Codelli also produced the film "Bela boginja iz Wangor" (The White Goddess of Wangor), supposedly the first feature film shot in Africa.
The film, which has not been preserved, inspired director Miha Čelar's 2017 biopic "Baron Codelli in legenda o Tarzanu" (Baron Codelli and the Legend of Tarzan).
After the fall of Togo, Codelli was captured by the Allies and returned to Ljubljana only in 1920. However, he never gave up his love of technology and inventing.
Between 1916 and 1918, he came up with several ideas for the war effort. For example, he conceived a defence system with electrified water, an air-to-water torpedo and a machine for coding messages.
After coming back to his homeland, Codelli embarked on a new project: a television system. In 1926, he started developing a system of electric-mechanic transmission of pictures, but after years of efforts to patent his invention, he gave up in 1933, when a major TV company in Boston, US, rejected his bid.
During WWII, Codelli, an opponent of Nazism, did not collaborate with German and Italian forces. But even his support for the resistance movement - supposedly, a shed on his Ljubljana estate was used for storing the National Liberation Movement (NOB) ammunition and firearms - did not save him from having to leave Yugoslavia before the end of the war.
Codelli was reportedly advised by those he had helped to leave Ljubljana in early 1945, as he would be considered "a class enemy" due to his provenance following the communist takeover of the country. He left for Switzerland, where he died in 1954.