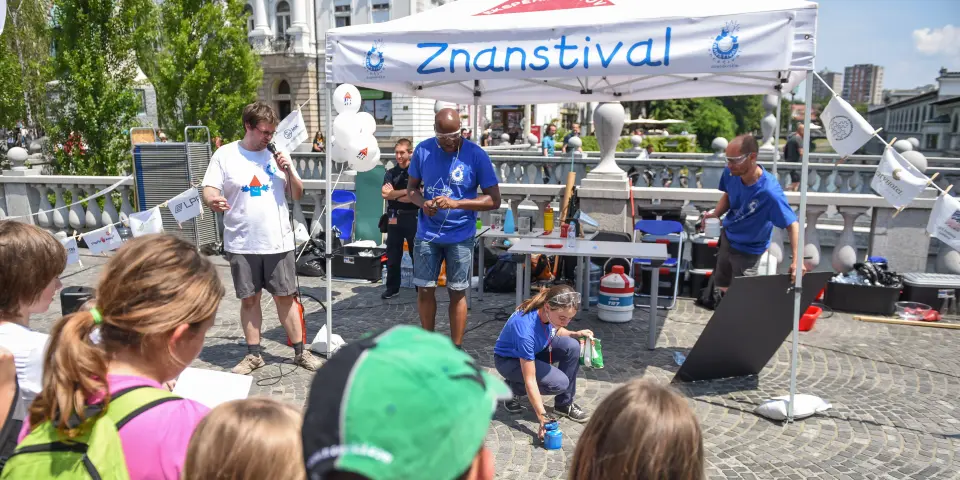 Science taking over Ljubljana streets and squares
Ljubljana, 1 June - The streets, bridges and squares of Ljubljana will turn into venues of science experiments and lectures this weekend as the tenth international science festival Znanstival, organised by the Ljubljana House of Experiments, gets under way on Friday.
The official opening of the three-day festival, promoting curiosity, creativity and critical thinking, will be held in Ljubljana's central Prešeren Square today.
Until Sunday, visitors will be able to take part in workshops, presentations and lectures around the city, including in the House of Experiments, where they will be able to join a firefighting festival and create scientific installations from ordinary objects.
The House of Experiments will be presented at the Town Hall, an exhibition will be set up entitled Acceptance, and various institutions promoting education and science will be presented at the Garden of Experiments.
On Saturday and Sunday, a science spectacle will be staged in Prešeren Square.
All events and the House of Experiments will be open to public admission-free during the festival and in the evening the House of Experiments will host popular scientific lectures on interesting topics.
This year the festival is supported by the European Parliament's office in Slovenia, which will host an event at the multimedia centre of the EU House.