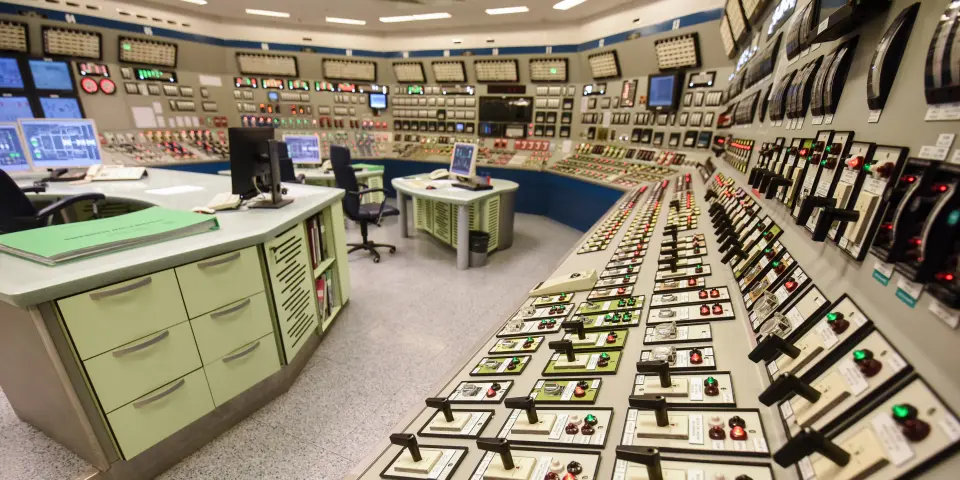 Portorož hosts intl conference on nuclear energy
Portorož, 10 September - The 27th international conference termed Nuclear Energy for New Europe (NENE) kicked off in Portorož on Monday bringing together around 180 experts from 24 countries to discuss a number of topics related to nuclear energy and safety until Thursday.
The NENE is one of the most important conferences in this field in Europe, and has also attracted participants from the US and Asia, the president of the conference's programme board, Igor Jenčič, said as he addressed the opening event.
Several key-note speakers pointed to the role of nuclear energy as a clean and safe source of energy which could help attain the goal of reducing the global carbon footprint.
"Today nuclear energy is a clean, flexible and reliable source of energy with a low carbon footprint," stressed the president of the Slovenian Association of Nuclear Experts, Tomaž Žagar.
He believes this is the reason why this type of energy is vital to our future supply of energy, whose consumption keeps growing.
Also pointing to nuclear energy's reliability, Infrastructure Ministry State Secretary Klemen Potisek said that unlike photovoltaics, its supply and price would not be subjected to fluctuations.
Andrej Stritar, the director of the Slovenian Nuclear Safety Administration, stressed a lot had been invested into upgrading Krško N-Plant (NEK), the country's only nuclear power station, noting Slovenia's nuclear safety was very good.
He hailed the EU as one of the most advanced environments in terms of nuclear safety, noting that Slovenia was among the first to transpose European directives into national legislation.
He also stressed that over the past year, Slovenia had started talks with Croatia to find a solution for waste from NEK, which it co-owns, saying "things were developing into the right direction".
NEK chairman Stane Rožman meanwhile pointed to an appeal by the World Nuclear Association to harmonise low-carbon energy sources as energy consumption is growing.
He said the idea was for all sources of energy which are low in carbon to be part of a varied mix of energy supply.