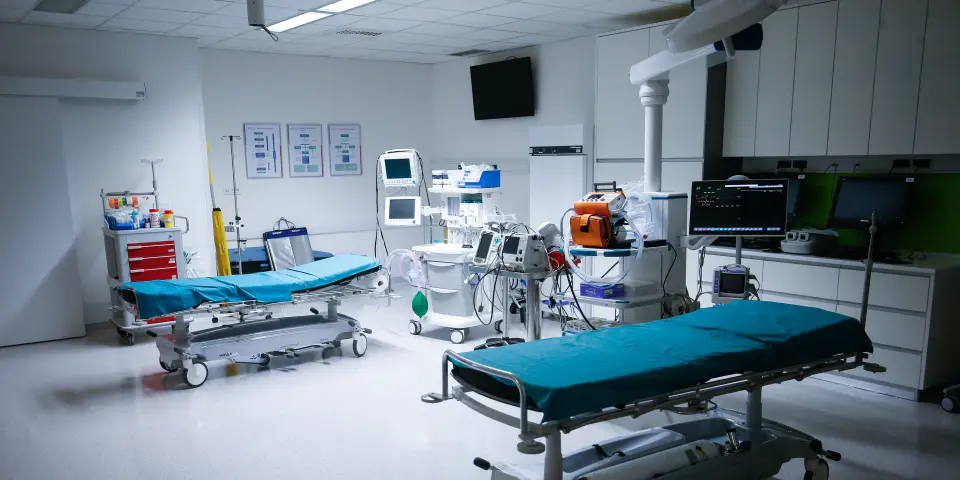 UKC Maribor introducing minimally invasive aortic valve replacement
Maribor, 15 October - UKC Maribor has recently performed its first non-surgical implantation of aortic valve. The country's second largest hospital plans to do between 50 and 60 such procedures a year, hoping to significantly cut the waiting times for heart patients, medical director Matjaž Vogrin said on Monday.
The procedure, called transcatheter aortic valve replacement (TAVR) or implantation (TAVI), is a minimally invasive surgical procedure, by which the replacement valve is wedged into the old valve's place by using a catheter.
The traditional procedure requires open-heart surgery, which makes the TAVR procedure especially useful in treating "older patients, as surgical procedure involves serious risks for them," Franjo Husam Naji, the head of the cardiology and angiology department, said.
Additionally, the new method is suitable for patients that have other conditions where surgery could put patients at risk, added the head of cardiac surgery, Gorazd Košir.
Last week, the hospital performed the first two TAVR procedures, with the patients recovering well. Doctors expect them to be discharged in two or three days.
Waiting times at the Maribor hospital, where 270 patients are waiting for a heart surgery, are as long as 12 or 14 months, which medical director Vogrin finds unacceptable.
However, with the introduction of the new method and at least 50 procedures a year, waiting times could be cut significantly.
Vogrin thus hopes the state would okay the financing of these procedures, as money has been the main reason that the procedure was only performed at the UKC Ljubljana hospital so far.
The decision on financing should be made known next week and in the event the hospital gets the green light, it will immediately start performing the new procedures.
Vogrin believes that the state's investment would be paid off very soon in terms of shorter waiting times and fewer postoperative complications.