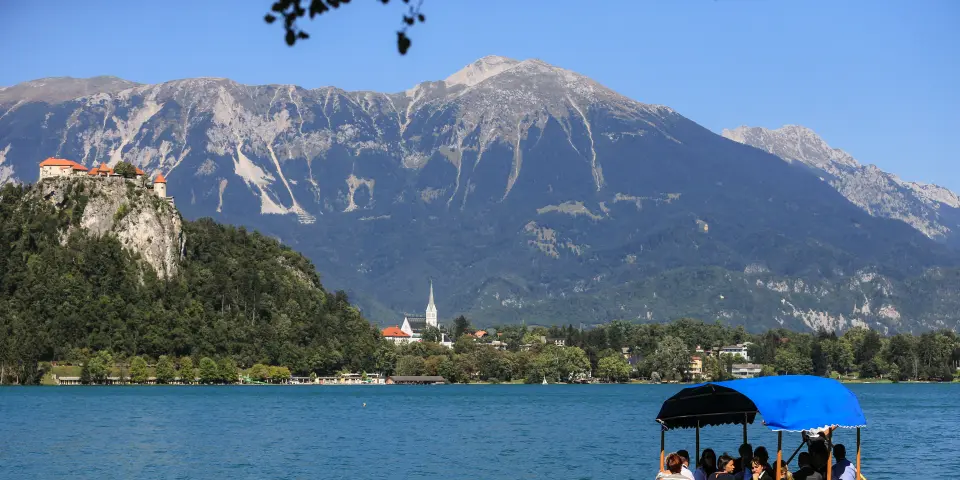 Lake Bled ecology increasingly precarious
Bled, 17 January - Its waters sparkling in the sun, the Alpine Lake Bled is considered the epitome of picture-perfect and millions have photographed the vista with the island and the little church perched on top. But look below the glistening surface, and the picture is much murkier.
The lake ecology has been deteriorating, mostly due to the surge in swimming, fishing and boating, and rapid development of the lake shoreline. The lake water has long been designated as good or acceptable, but by 2021 it may fall afoul of the water quality standards prescribed by the EU, according to the Environment Agency.
For waters to improve, it is necessary to reduce the intensity of the use of the lake area. "A sustainable improvement and stabilisation of the situation in the lake can only be achieved by removing the causes of pollution and by taking measures to reduce the intensity of the use of the lake area," said Špela Remec Rekar a limnologist (inland water researcher) at the Environment Agency who has been monitoring Lake Bled water quality for several years.
She notes that the number of tourist nights in Bled had almost trebled between 1994 and 2016. Traffic on and around the lake has surged, and there are more and more swimmers and fishermen. Infrastructure, including sewage, has not been keeping up with the increase in visitors.
Remec Rekar said that aside from improving sewage, traffic around the lake should be scaled back and the bird population reduced. But the most important measure would be to ban the feeding of fowl and fish.
Fish feeding has been a major factor in the deterioration of water quality. The law stipulates that each fisherman may bring in five kilo of carp fodder per day, which for Lake Bled amounts to over ten tons of nutrients being introduced to the water each year. This drives up phosphorous levels and supports the development of dangerous cyanobacteria.
The municipality is aware of the problem and is already mulling limiting carp feeding, but it says this is a process. "We have to join forces with all stakeholders and determine what is possible, sensible and feasible," said Tomaž Rogelj, the director of the Bled Tourism Office.
Last year the municipality bought an electric boat for cleaning the lake surface, which removes organic waste such as leaves as well as man-made pollutants. But Remec Remškar says that given the size of the problem, this is a negligible improvement.