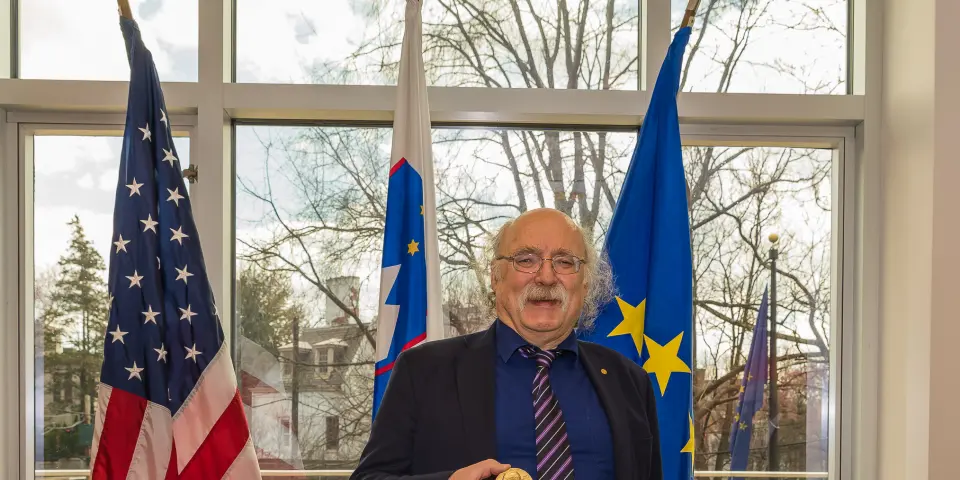 Nobel laureate Duncan Haldane gets Slovenian citizenship
Washington, 24 March - Duncan Haldane, co-recipient of the 2016 Nobel Prize in physics, is now a dual British-Slovenian citizen. He received Slovenian citizenship at a ceremony at the Slovenian Embassy in Washington, DC on Friday.
Haldane is of Slovenian stock and has often spoken of his Slovenian roots.
His mother Ljudmila was born in a Slovenian family in Ferlach/Borovlje, in present-day Austria.
She met a Scottish doctor at the end of WWII while working at a Partisan hospital and they moved to the UK.
Haldane describes himself as half Scottish, half Slovenian.
A professor of physics at Princeton University, he received the Nobel prize for theoretical discoveries of topological phase transitions and topological phases of matter.