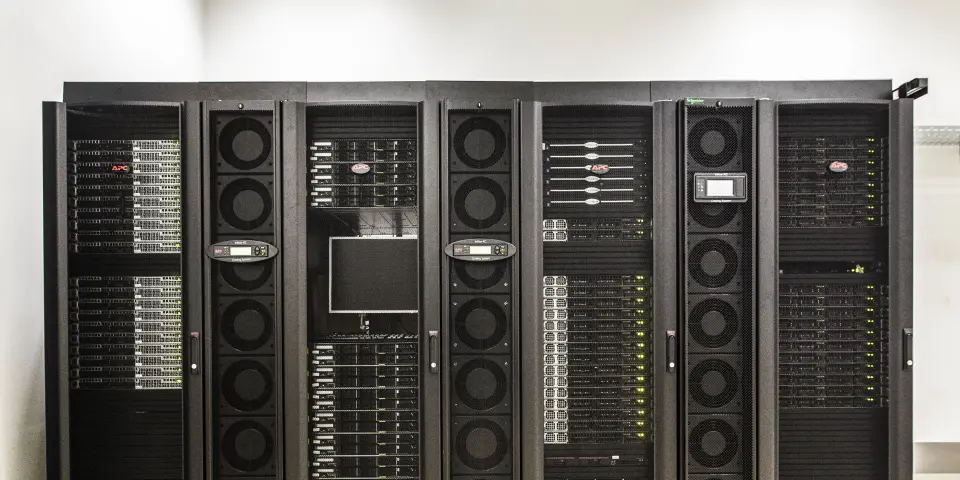 Chemistry institute gets state-of-the-art computer centre
Ljubljana, 30 April - The Ažman Computer Centre was inaugurated on Wednesday at the National Institute of Chemistry. The result of years of planning, the final upgrade to the Institute's Theoretical Section will provide support to theoretical and experimental research studies, help with personnel training, and ensure high-quality performance.

Gregor Anderluh, director of the Institute, said that such infrastructure was crucial to the work of nearly all of their departments, and that by inaugurating the centre, Slovenia was successfully keeping up with the times. He also emphasised the centre's importance in facilitating research and contributing to the Institute's international presence.
The investment was worth 150,000 euros, with various departments of the Institute and the Slovenian Research Agency helping to finance its equipment.
Anderluh added that this year they plan to acquire a cryo-electron microscope that will generate massive quantities of data, highlighting the need for such infrastructure. He believes their computing capacity will most likely need to be further expanded in the coming year or two.
The Computer Centre is part of the Pregl Research Centre, founded in 2013, that houses a specialised area with a state-of-the-art cooling system of up to 175kW.
The Pregl Centre is also suitable for the future expansion of computing capacities to 5,000 computer cores and its inclusion into the national supercomputing network.
Jernej Stare, who was responsible for the upgrade, explained that the centre was now made up of 20 servers, each containing two 24-core AMD Epyc processors.
Each of the computers has 64 GB of RAM. This in total means the Institute has 960 physical cores at its disposal, each having two virtual cores, he noted.
The computer centre was named after Andrej Ažman, Slovenian-born quantum chemistry pioneer. Despite his untimely death, Ažman published 171 research papers during his lifetime, and was the first member of the Institute to have a paper published in the journal Nature, professor Jože Koller said as he gave a presentation on the scientist's life and work.