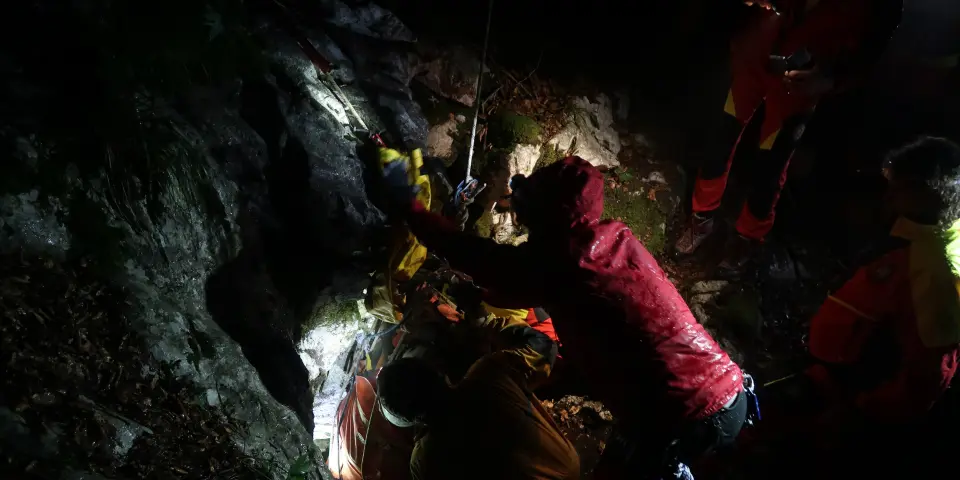 Astronauts training for space missions in Slovenian caves
Ljubljana, 13 September - Six astronauts from five space agencies are training in Slovenia these days for space missions as part of the CAVES programme by the European Space Agency (ESA). Training in caves presents the astronauts with environments and situations very similar to spaceflight, to help them transfer the learning from their caving expedition to space.
Astronauts are exploring underground systems, delve deep underground to perform scientific experiments as well as chart and document their activities.
According to ESA, the training of the astronauts, who come from ESA, Russia's Roscomos, Canadian and Japanese space agencies, and NASA (two astronauts), started on Wednesday.
On 20 September, they will start their six-day stay at Lepa Jama, a cave in the Kočevje area in the south, where they will explore underground water flows.
The cave leads into a labyrinth of passages, which astronauts will have to explore on their own, as their communication with the team on the surface will be very restricted.
The ESA official who conceived the programme, Loredana Bessone, believes such a simulation is the closest possible environment that can be found on Earth to the "environmental, psychological and logistic restraints of a space mission".
Apart from training for their work in space, astronauts will also do some actual cave research, as the development of caves, underground water flows and underground life still contain many riddles for scientists, said Franci Gabrovšek from the Karst Research Institute of the Research Centre of the Academy of Sciences and Arts (ZRC SAZU).
The astronauts will conduct research and mainly track the air and water flows so as to learn how to find water. They will also be on lookout for any unknown species that may have adapted themselves to the extreme conditions in the cave, and micro plastics, which has become a risk for the environment.