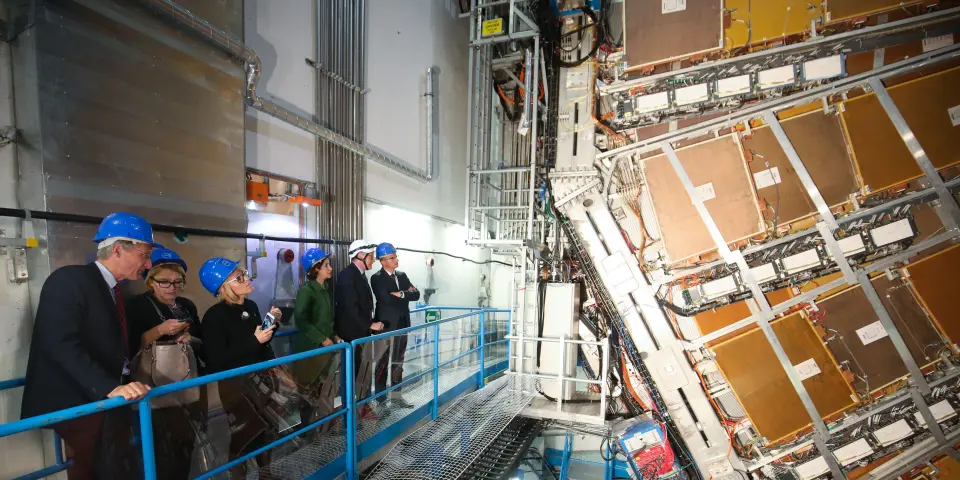 Slovenian company reps visiting CERN
Geneva, 9 October - Slovenian companies will have the chance to visit CERN, the European Organisation for Nuclear Research, in Geneva on Wednesday and Thursday, as part of efforts by the government to boost the country's cooperation with this top research facility.
Cooperation with CERN is important for Slovenia in terms of research, education and economy. While research cooperation is good, the government expects more from companies, Education, Science and Sport Minister Jernej Pikalo has said.
Entitled Day of Slovenian Industry in CERN, the event will allow interested companies to gain insight in CERN and its projects and form contacts.
Representatives of 25 companies will take part in two days of meetings and present their products at CERN as part of a campaign organised by the Education Ministry, the SPIRIT agency and the Chamber of Commerce and Industry (GZS).
Talking to the STA beforehand, Pikalo said that five institutions and more than a dozen Slovenian scientists were cooperating with CERN at the moment. Moreover, several Slovenian companies have acted as CERN suppliers and hardware developers.
However, the potential for cooperation of companies is much greater, in 14 different fields: from software development to engineering, optics and photonics, to name a few.
Since becoming associate member in 2017, Slovenia has been paying one million Swiss francs in fees annually, while full-fledged membership will cost the country 2.8 million Swiss francs a year.
The potential for cooperation of enterprises remains largely untapped because companies fail to recognise opportunities CERN provides, Pikalo believes.