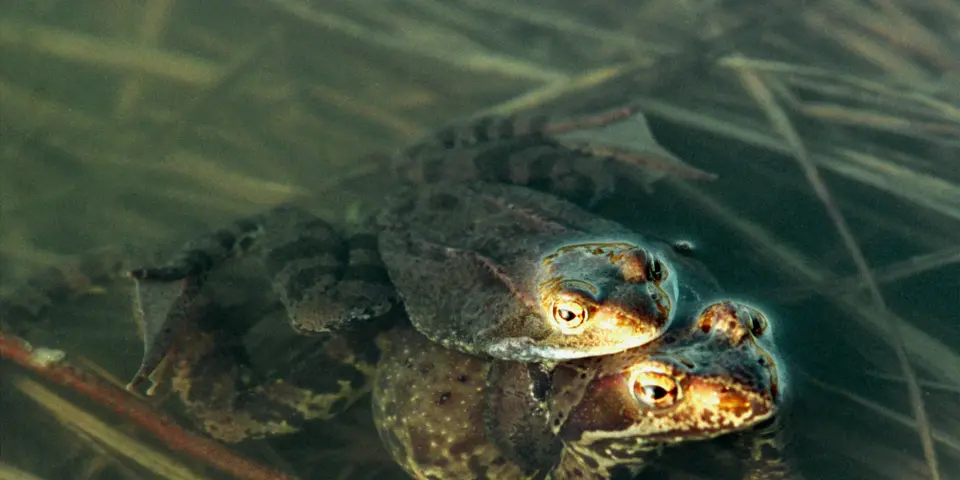 Project protecting amphibians in Slovenia to be launched soon
Grosuplje, 7 October - An EU-sponsored project aimed at preserving amphibians and their habitats in Slovenia and two other countries, worth EUR 8 million, is to be launched soon as the partners signed in Grosuplje on Monday a contract which will secure them funds from the LIFE Programme.
The Life Amphicon project, which will be launched on 1 November and implemented until the end of 2026, is conducted by the Municipality of Grosuplje, with 60% of the funding coming from the EU funds.
The partners include the local tourism board, operators of nature parks, government bodies, and foreign partners - Amphi International and the Municipality of Nyborg from Denmark and the Lower Oder Valley National Park from Germany.
They will get funds based on a call for applications as part of the LIFE Programme, the EU's funding instrument for the environment and climate action established by the European Commission 27 years ago.
Presenting the project, Tjaša Pleško of the local Inter-Municipal Development Centre said the main goal was to help preserve amphibians in four Natura 2000 sites in Slovenia and three each in Denmark and Germany.
It aims at improving the population of target species and their habitats, reduce the number of animals killed on the roads and save the European fire-bellied toad from extinction, she added.
The aim is also to combine the know-how and experience from the three countries in the field and raise awareness about the endangerment of amphibians, Pleško said at the event which also marked World Habitat Day.
In Slovenia, around 130 spawning grounds will be established, a minimum of 60 underpasses built and around 10,200 metres of permanent fencing will be erected as part of the project.
Educational and interpretation trails, open-air classrooms, info points and observations spots will also be constructed.