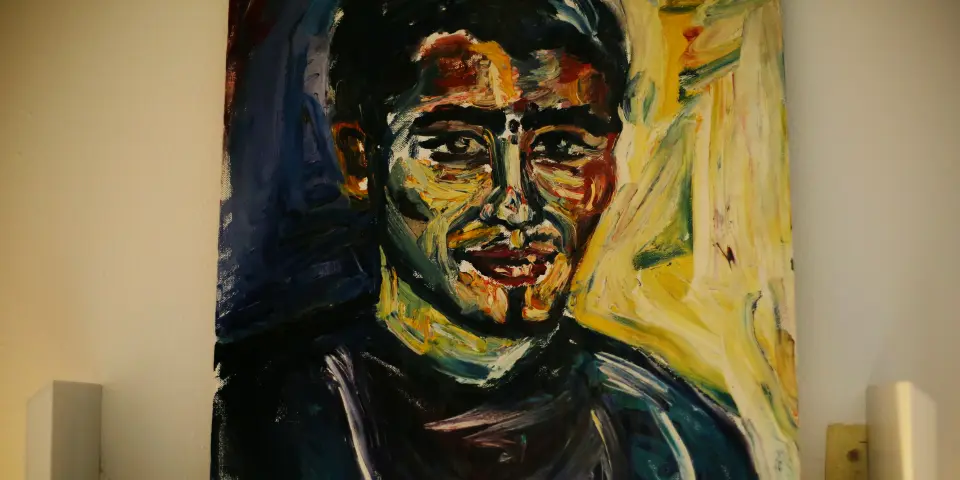 Symposium honouring 90th anniversary of poet Zajc's birth
Ljubljana, 28 October - The Slovenian Academy of Sciences and Arts held on Monday a symposium on internationally acclaimed poet and playwright Dane Zajc (1929-2005), marking the 90th anniversary of his birth. Zajc is considered one of the greats of Slovenian literature in the second half of the 20th century.
The meeting included lectures and addresses by a number of experts, including poet and author Milan Dekleva, who described Zajc as a sharp poet critical of a valueless world who is revealing the truth of fake humanism, totalitarian regimes and scientific efforts which disregard empathy and ethical values.
Zajc's poetry debut Požgana Trava (Burnt Grass, 1958) made waves among the public due to its subversive and dark take on the relationship between fearmongering, violence and positions of power.
The then communist regime labelled Zajc as a nihilist poet who was trampling on the highest social values; however, Dekleva today dismantled these, according to him, superficial or spiteful interpretations of Zajc's poetry, saying that the poet was actually strongly opposing nihilism through his portrayals of vain and merciless individuals exerting control over the world.
Burnt Grass also brought Zajc critical acclaim and established him as a new voice based in the diverse metaphorical world. He also established free verse in its poems.
In his youth, Zajc saw the horrors of the Second World War, losing his father and two brothers in it. In the early 1950s, he was imprisoned and later banned from attending university due to his political views critical of the then communist regime.
He lived in New York in the early 1980s as a Fulbright scholar. Between 1991 and 1995, he was the head of the Slovene Writers' Association and became a member of the academy in 1997.
Zajc's works have been translated into numerous languages and he won many awards, including the most prestigious awards for poetry and playwriting, the Jenko Prize and Grum Prize, respectively, and the top national accolade in arts, the Prešeren Award for lifetime achievement.
His absurdist or neo-expressionist poems revolve around the fears and indecisiveness of contemporary man, death and destruction, often using animal characters to portray humans being threatened or their lives lacking meaning.
Zajc defied grammar conventions in his poems, thus creating a sense of a ritual or chanting, and used grotesque or morbid humour to deliver his messages. According to the critics, his opus is caught somewhere in between existentialism and surrealism.
His plays introduced a unique model of poetic drama and focussed on the conflict between vulnerable individuals and ruthless authorities as well as people struggling to connect with each other in such a brutal world.
He also wrote love and religious poetry, essays and young adult works.
In 2008, US singer-songwriter Chris Eckman released an album titled "The Last Side of the Mountain", which features more than ten adaptations of Zajc's poems, translated into English by Eckman's wife Anda Eckman, who is Slovenian.