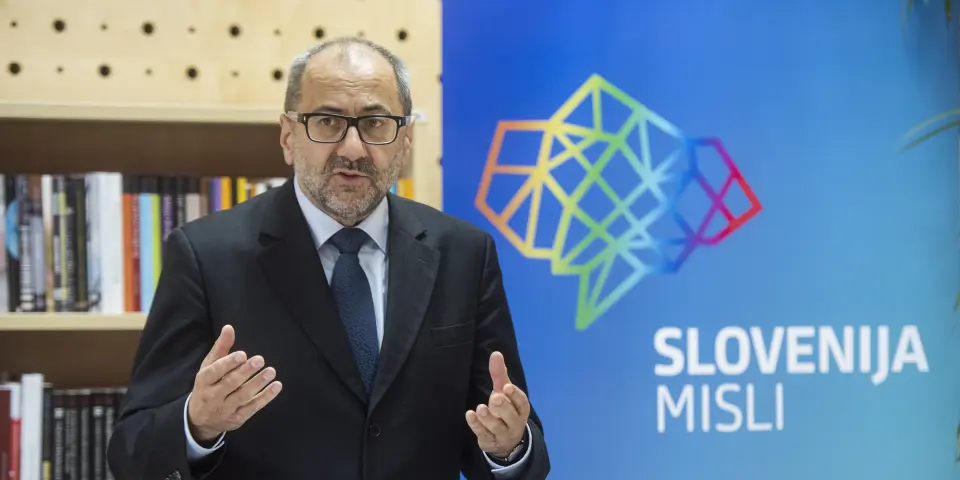 Programme aims to encourage return of Slovenian scientists working abroad
Ljubljana, 11 November - The national Research Agency (ARRS) and the Education Ministry presented on Monday the Aleš Debeljak programme for integrating Slovenian know-how and innovations which would encourage young Slovenian scientists studying abroad to return back home. The programme's first public call will include EUR 1.2 million.

The programme, which is the first such effort, was presented at the Aleš Debeljak academic reading room at the Ljubljana Faculty of Social Sciences, bearing the name of the acclaimed Slovenian poet, essayist, translator and cultural critic, who died in 2016.
According to Jozsef Györkös, the acting director of the agency, the reintegration programme, which will aim to encourage as many young researchers currently studying abroad to return back home as possible, is a result of the cooperation between the agency and the ministry.
He said that the programme was part of the agency's annual public call for research projects. Its first public call will be held already this year, added Györkös, saying that researchers who will apply for it and be granted the funds will be able to return back home already in July next year.
Scientists will be able to apply for a research project which will come along with a job in their home country and will cover the expenses of setting up a research team for a period of up to three years and including up to EUR 100,000 per year.
The programme will involve all scientific fields equally, said the acting director. Applicants must be living abroad and should not be employed in Slovenia.
"We want to achieve that they are actively cooperating with scientists researching in Slovenia, which is why we request that at least 40% of their work is conducted in Slovenia," said Györkös, adding that EUR 1.2 million had been earmarked for the first call, while a total of EUR 17.2 million had been allocated for the entire programme in 2020.
Meanwhile, Education Minister Jernej Pikalo said that the ministry had always strived for such a programme reintegrating a Slovenian academic community. He believes that this effort will enable young Slovenian researchers living abroad to continue their academic journeys at home.
The associations of Slovenians educated abroad highlighted that they would like to actively co-shape the Slovenian scientific-research arena intended for the exchange of experience and good practices of those studying abroad.
They also pointed out that at least half of emigrant Slovenian researchers would want to return back home, which is why they support this programme, the first mechanism implemented to enable such reintegration and systematically tackle issues those researchers are encountering upon their return, such as Slovenian scientific organisations being closed off to newcomers, lack of funding and red tape.
The meeting was also attended by author and translator Erica Johnson Debeljak, an American expatriate living in Slovenia and the wife of the deceased poet. She believes the programme, named to honour her late husband, is a great strategy to entice Slovenian scientists studying abroad back home.