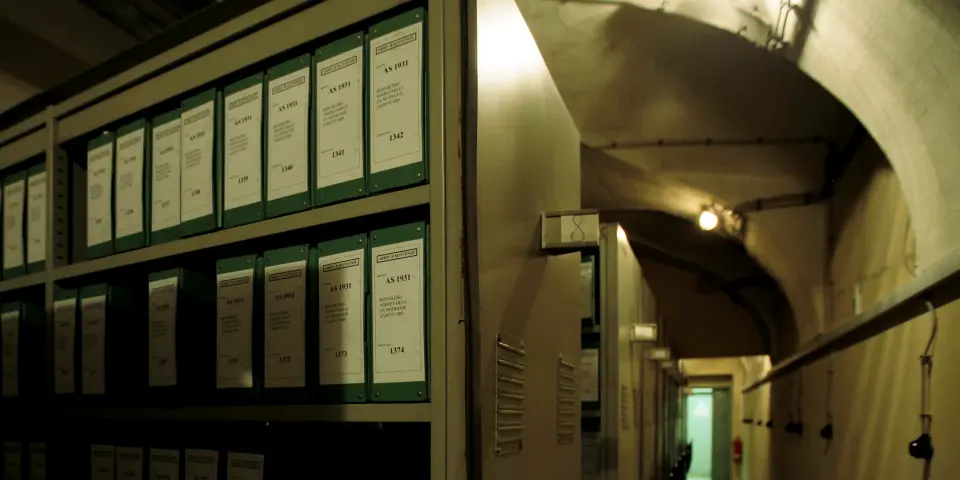 Slovenian electronic archives emerging
Ljubljana, 20 November - An all-encompassing Slovenian electronic archive, meant to emerge in the coming years, has been announced by the Archives of the Republic of Slovenia, the national archives, which has mounted the mammoth digitalisation task together with the remaining public archives in the country.
The Archives, which has mostly been developing the e-ARH.si platform with the help of EU funds that expire next year, has highlighted the danger of archive material stored on analogue carriers going bad.
The plan, which is being presented in detail at a two-day international conference in Ljubljana, is to digitalise the entire archive process and provide the material to users at home in a friendly and simple form.
Material already existing in electronic form is expected to be made available to users via a Virtual Archive Reading Room by the end of this year already, but the finish line for the entire project is still far away, with under 5% of all materials digitalised so far.
Notably, the digital archive is to include not only traditional archive content but also things like social media entries or recordings of National Council sessions.
Archives representatives said they were aware of the declining relevancy of analogue documentation and of the need to also incorporate content that would stop being stored by the original sources eventually.
Access to the electronic material will be adapted to the needs of vulnerable groups, while documents containing sensitive personal data will be anonymised.
"It is upon us archivers to embrace the Slovenia electronic archives, while it is on the decision makers to secure the financial and staffing conditions that will allow the solutions of the project to truly come to life after the current stage ends," the deputy director of the Archives Andrej Nareda said at the conference.
"Thus, we find it right to expect that after 2020, it will really be possible to speak about a public electronic archive operating as part of the Slovenian public archive service, about an organisation with stable, predictable financing, an established status and sufficient staff," he added.