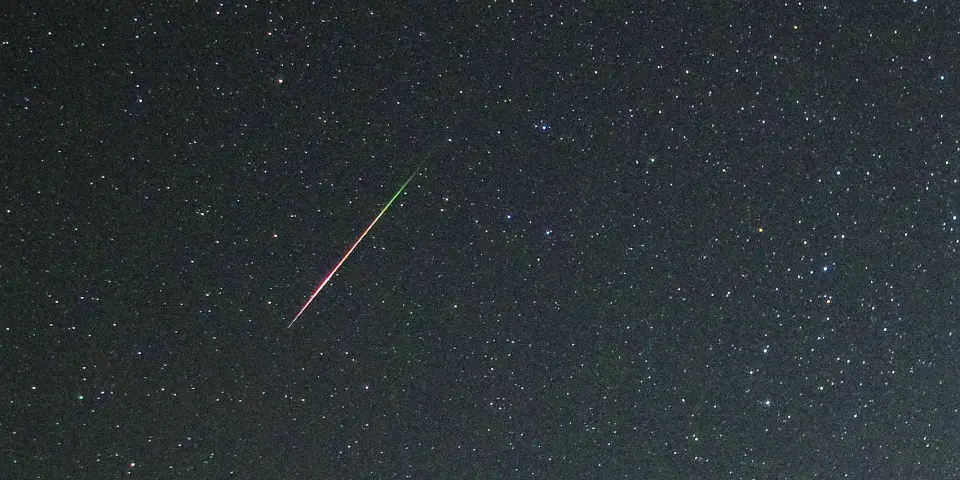 Meteor explodes over Slovenia
Ljubljana, 28 February - A meteor appears to have disintegrated over south Slovenia on Friday, causing an explosion that was so strong it was even detected by earthquake sensors in the south of the country.
The Slovenian Environment Agency said on Twitter it had detected the blast at 10:32am. People heard it in an area stretching from Novo Mesto to the Croatian port city of Rijeka and the capital Zagreb.
Slovenian and Croatian media have published pictures of white smoke in the sky, estimated to be at a height of about 30 kilometres.
Slovenian astrologist Herman Mikuž told the STA that it was possible that meteorite fragments - a meteor becomes a meteorite once it hits the ground - have survived the disintegration, but this will require reconstructing the trajectory to identify a target location for a possible expedition.
According to Mikuž, it is difficult to find meteorites in Slovenia due to dense vegetation, but the odds of that happening are higher in winter than in summer.
The last major meteorite event in Slovenia was in 2009, when fragments of a meteorite hit the ground near Jesenice in north Slovenia. Three fragments weighing between 250 grams and almost a kilo were recovered.
In honour of the event, Jesenice now hosts an annual space-themed festival.