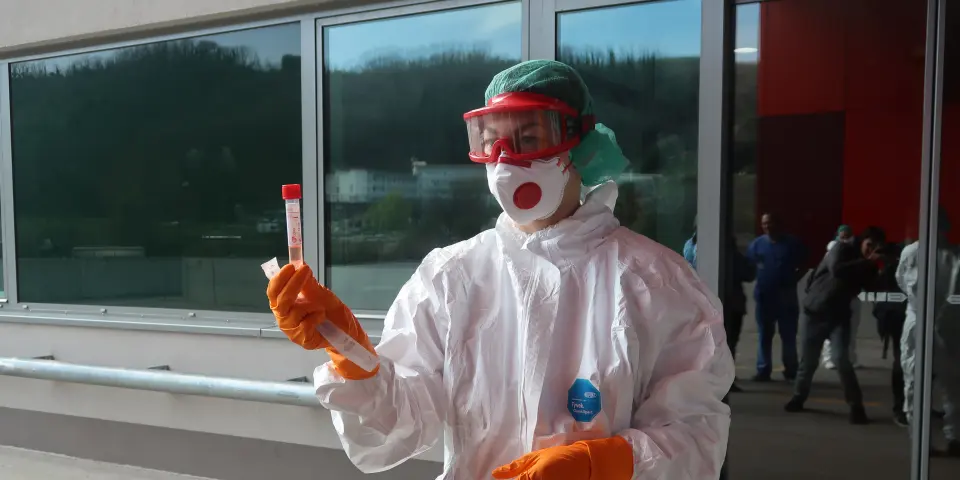 Slovenian engineers join forces to develop ventilator
Ljubljana, 23 March - With only 168 ventilators available as Slovenia expects to soon see the Covid-19 outbreak culminate, several groups of engineers are busy developing various prototypes of a new ventilator, a critical piece of equipment that helps the most severe coronavirus cases breathe.
The first prototypes were already turned on on Sunday after several versions started being developed over a week ago, Ljubljana Technology Park director Jernej Pintar told the business newspaper Finance.
The initiative to develop a homegrown ventilator came from the Association for Electrical Engineering and Electronics at the Chamber of Commerce and Industry (GZS) and SRIP Factories of the Future after doctors said at least another 100 ventilators would be needed if the number of the most seriously ill started rapidly rising.
The initiative is ever more important because delivery times for new ventilators from abroad range from two to four months, which could be too late for the seriously ill.
The researchers are racing against time, but Pintar said the goal was to develop "a machine which produces an exact mixture of pure oxygen and air adjusted to the severity of the disease in a patient, adapting the mix to the patient's lung capacity and complications in their breathing".
He praised the teams for their excellent cooperation and exchange of solutions, saying they were "a true example of help, activism, expertise and support", and called on other innovators to join in.
"Over the past two weeks we have met more incredible individuals than in an entire year. And with new initiatives emerging, they immediately start breathing with their common lungs. This is an anti-corona," Pintar illustrated their spirit of cooperation.
The groups of engineers from several global companies, UKC Ljubljana hospital doctors, R&R companies and production companies had been pooled by the Technology Park, the GZS, the Jožef Stefan Institute and the Ljubljana Faculty of Electrical Engineering.