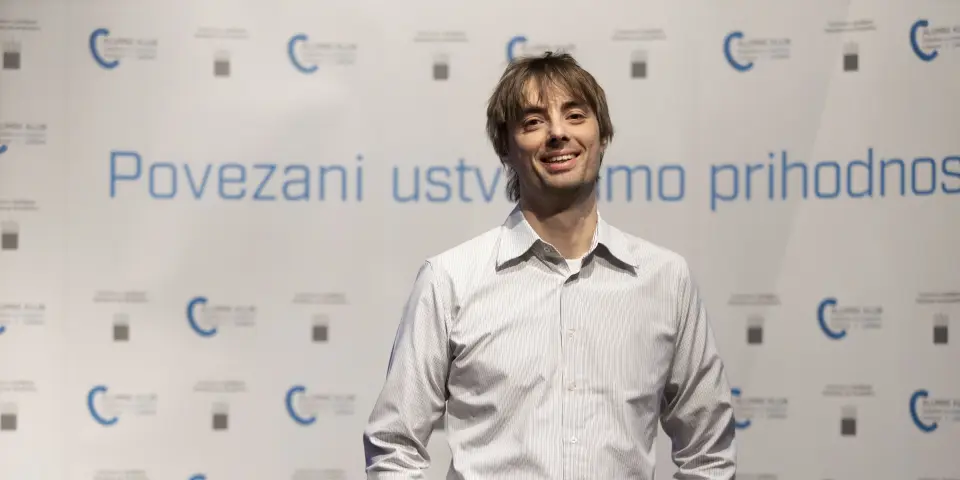 Cavitation researcher Dular wins prestigious Bessel Research Award
Berlin, 27 March - Matevž Dular, a lecturer and researcher at the Ljubljana Faculty of Mechanical Engineering, has been awarded the prestigious Friedrich Wilhelm Bessel Research Award. This is the second Bessel prize for a Slovenian researcher in as many years, last-year's winner being particle physicist Jure Zupan.
Financed by the German government and conferred by the Alexander von Humboldt Foundation on around 20 scientists each year, the honour includes a EUR 45,000 grant and a six-month research project in Germany.
The Bessel prize is intended for non-German scientists and scholars, internationally renowned in their field, who completed their doctorates less than 18 years ago and are expected to continue producing cutting-edge achievements which will have a seminal influence on their discipline beyond their immediate field of work.
Dular, who was honoured for his impressive list of academic achievements, specialises in fluid mechanics, ultrasound, cavitation and water purification.
The award comes with an invitation to cooperate with German experts in a project of his choosing. Dular was nominated for the prize by professor Claus-Dieter Ohl of the Otto von Guericke Mageburg University for Natural Sciences, which said Dular is to spend six months at the Physics Institute there to research application possibilities for cavitation.
His young age notwithstanding, Dular has worked for over four years at universities in Germany, France an US and also led several projects for the European Space Agency. With a project involving the use of cavitation for water purification he has helped secure a EUR 2m grant from the European Research Council (ERC).
Meanwhile, Slovenia had another Bessel Research Award winner last year in Jure Zupan, a professor at the University of Cincinnati. He was honoured for his research on dark matter, antimatter and subatomic particles called quarks.
Zupan has also been honoured with the NSF Early Career Award and is an American Physical Society Fellow. As a post-doctoral researcher he has worked at the Technion University in Israel and at the Carnegie Mellon University in the US. He is a co-founder of the popular science web portal Kvarkadabra and author of four popular science books.