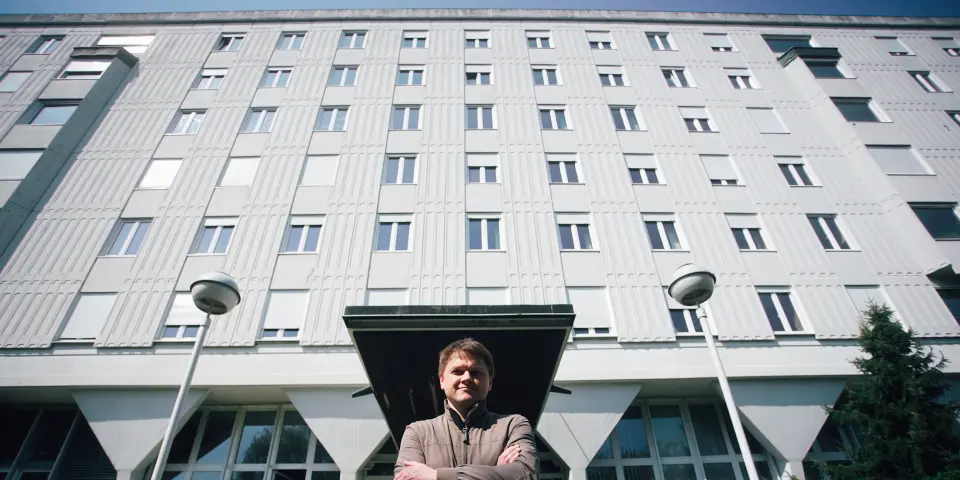 Concern about vulnerable buildings in aftermath of Zagreb quake
Ljubljana, 14 April - The recent 5.4 magnitude earthquake in Zagreb, which destroyed close to 2,000 buildings, and the 125th anniversary of a devastating earthquake in Ljubljana have revived warnings about up to 56,000 problematic buildings in Slovenia. Estimates suggest a repeat of the 1895 quake would cause around 320 deaths and EUR 7 billion in damage today.

An in-depth model designed by a team lead by Matjaž Dolšek of Ljubljana Faculty of Civic and Geodetic Engineering and used in an Environment and Spatial Planning Ministry study, paints a worrying picture of between 90,000 and a quarter of a million people in Slovenia living in buildings not resistant to earthquakes.
The preliminary results suggest that the most likely number of problematic buildings is 34,000, while the total value of buildings considered at risk stands between four and ten billions euros.
Dolšek told the STA that these buildings or parts of them should be fixed or replaced within 30 years, since they represent an unacceptable risk to people's lives in the long-term.
Looking back at the 1895 Easter Sunday earthquake, with a magnitude of 6.1 considered the second worst in Slovenian after a 1511 quake in the Idrija area that involved thousands of casualties, Dolšek pointed out that Ljubljana had a population of only 31,000 people then and 1,400 buildings, only six of which had four storeys.
While roughly 10% of the buildings were damaged and were subsequently torn down, Dolšek noted that the quake also increased awareness and affected legislation and construction.
However, Slovenia saw a wave of fast and sloppy construction with poor material in the period after WWII and until earthquake safety standards were introduced in 1964.
A simulation of the 1895 quake for the present-day Ljubljana projects that around 4,500 buildings - the upper estimate is 16,000 - would be irreparably damaged, with 10% of these collapsing immediately. An estimated 320 people would die if the quake happened during the night while the likely total damage would stand at EUR 7 billion.
Half of the damage would involve buildings built in 1945-1964, whose number still stands at around 60,000, Dolšek said, explaining this accounts for about 12% of residential housing stock in Slovenia and affects around 250,000 people.
Reports following the March earthquake in Croatia's capital Zagreb cited estimates from 2018 that suggest a comparable quake in Ljubljana would require around 60,000 people to be relocated due to gravely damaged or collapsed buildings.
While Zagreb had its previous major earthquake 140 years ago and Ljubljana's goes back 125 years, Dolšek is reserved about the frequent descriptions of the Ljubljana quake as a "once every 100 years' earthquake". He feels it is more of a 500-year affair, meaning the likelihood of it occurring in a 50-year period stands at 10% or probably less.
He is however worried by the lack of action: "Strong earthquakes are very rare, meaning we often don't yet have personal experience with them. We are therefore unable to form a clear perception of the risk and continue postponing the risk management to future generations."
Dolšek is convinced that every real estate buyer or tenant should have access to basic information about a building's earthquake safety. One solution would be a special earthquake risk certificate similar to the energy performance certificate introduced a few years ago, he pointed out.
While earthquake protection standards are much higher than they used to be, Dolšek is worried by construction being driven by the principle of minimised costs, by legislative changes from 2018 that no longer require project documentation to be revised, as well as by dwindling numbers of civil engineering students that can design earthquake-resistant buildings.