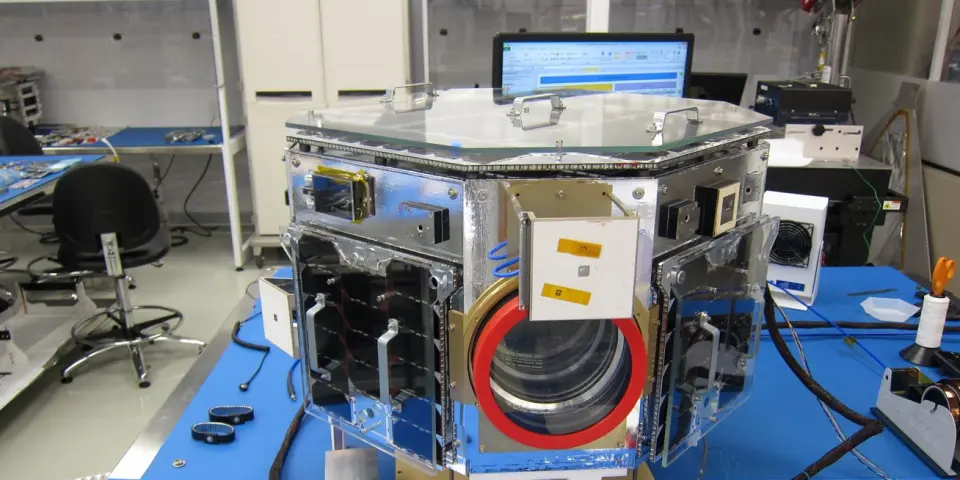 Launch of Slovenian satellites postponed again, next date is Sunday
Ljubljana/Kourou, 18 June - The launch of Slovenia's first satellites, Trisat and Nemo HD, has been postponed again, this time because of bad weather, and the next attempt will not take place before Sunday, the Centre of Excellence for Space Sciences and Technologies (SPACE-SI) has announced.
The launch was scheduled to take place in the late hours today local time, but has been postponed due to the unfavourable conditions in the higher strata of the atmosphere above the launch site near Kourou in French Guiana.
This is already a third postponement of the launch by the Vega rocket as part of the project by the European space company Arianespace, which will carry a total of 50 small satellites into space, including Slovenia's Trisat and Nemo HD.
Weather permitting, the next launch is to take place in the early hours on Sunday Central European Time at the earliest, SPACE-SI, which has developed the Nemo HD satellite, told the STA, adding that the rocket and satellites were stable and safe.
Trisat, weighing only 4.4 kilos, is capable of taking multispectral images of Earth in short-wave infrared spectrum with a camera unlike any other in space at the moment.
Nemo HD is a 65-kilo micro-satellite, which will be orbiting the Earth at 600 kilometres, producing panchromatic and multispectral images.