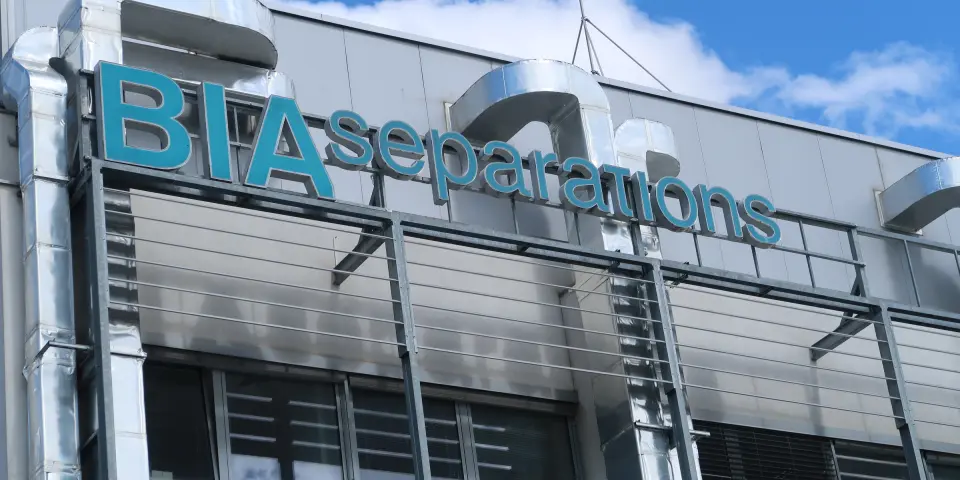 Bia Separations bought by Sartorius for EUR 360 million
Ajdovščina, 4 October - Bia Separations, an Ajdovščina-based biotechnology company, has been acquired for EUR 360 million by Sartorius, a leading international pharmaceutical and laboratory equipment supplier. What is one of the biggest takeovers in Slovenia in recent years is still subject to regulatory approval but is expected to be wrapped up by the end of this year.
Sartorius, based in Germany's Göttingen, has written that EUR 240 million will be paid with cash and the rest through the shares of Sartorius Stedim Biotech, whose subsidiary Bia Separations is meant to become.
Bia Separations founder and director Aleš Štrancar said that the partnership with Sartorius, which has a global sales and service network, will significantly boost Bia Separations' sales in the coming years.
"I'm especially excited that our combined R&D groups will result in one of the strongest development teams in bioprocessing worldwide which will rapidly increase the number of products under development while substantially reducing time to market," he added.
Rene Faber, the Head of the Sartorius Bioprocess Solutions Division, is also looking forward to joining forces with Bia's experienced and highly talented team.
"Together, we will continue to invest into innovation and growth, accelerate the utilisation of their superior solutions and provide customers worldwide with offerings that will advance their important work," Faber said.
Sartorius has 9,000-strong workforce and generates around EUR 1.8 billion in revenue annually.
Bia Separations develops and manufactures market-leading products for purification and analysis of large biomolecules, such as viruses, plasmids and mRNA, which are used in cell and gene therapies and other advanced therapies.