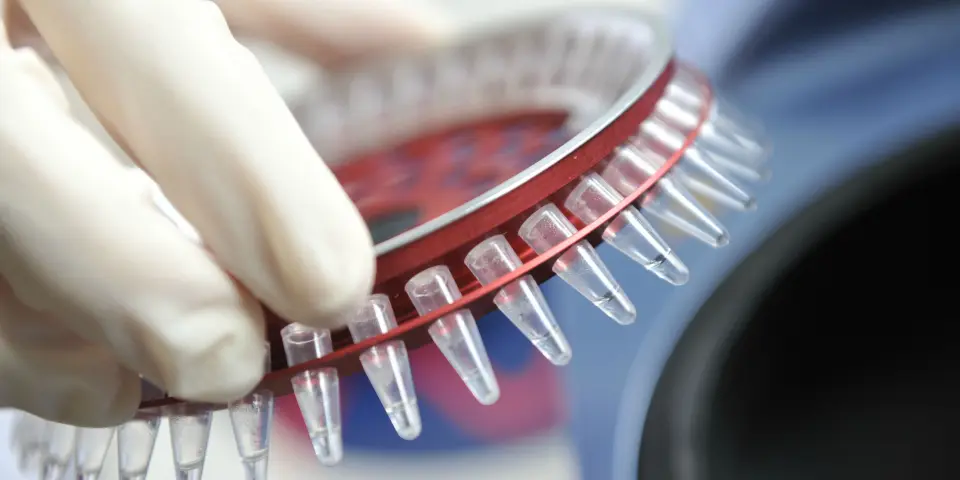 Coronavirus RNA detected in Ljubljana hospital wastewater
Ljubljana, 16 November - The ribonucleic acid (RNA) of Sars-CoV-2 has been detected in the wastewater from Slovenia's main Covid-19 treatment facility in what researchers say could be used as an early warning system.
Researchers from the National Laboratory for Health, Environment and Food (NLZOH) detected the virus's RNA in the wastewater of the Ljubljana UKC hospital's Department of Infectious Diseases.
This was after detection of the SARS-CoV RNA in the stool of both symptomatic and asymptomatic individuals had been reported in previous studies and after first evidence of the traces of the virus in untreated wastewater was detected in the Netherlands.
Prompted by those studies, the NLZOH Department for Public Health Microbiology, which has been studying pathogen microorganisms in wastewaters for many years, focused on developing methods to detect the novel virus's RNA.
In early June, they launched a study in which they took samples of the wastewater from the UKC Ljubljana Department of Infectious Diseases on a daily basis for 15 days, resuming the sampling for the following 15 days.
During the sampling period, the number of hospitalized patients with Covid-19 at the facility was low, ranging from zero to four. However, even when only a single patient was hospitalised the viral RNA was detected in the hospital wastewater.
"With this approach viral RNA could be detected in a population locally even before infections spread and then targeted measures could be applied to contain the virus's spread," STA learnt from the researchers whose conclusions have recently been published in the journal Science of The Total Environment.
They say such an early warning approach could for example be used in care homes, child care facilities, hospitals or other communities where the outbreak of the disease represents a high risk.
The paper is available at https://www.sciencedirect.com/science/article/pii/S0048969720367577.