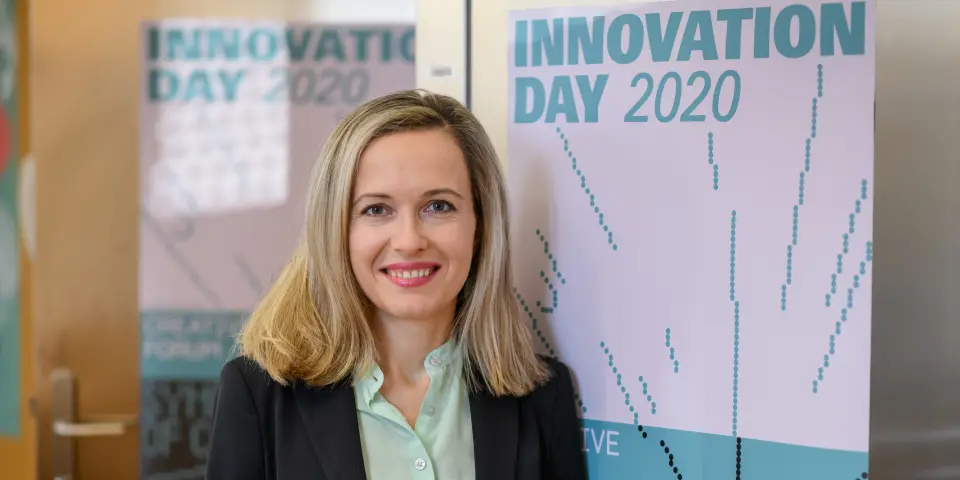 Creative Forum Ljubljana merged with Innovation Day in online event
Ljubljana, 26 November - More than 500 representatives of the economy, creative sector and politics from over 50 countries will take part in an online event on Monday, a merger of the annual Creative Forum Ljubljana and Innovation Day. According to the organisers, the format allows for even more in-depth content that will reach a wide range of people.

Petra Kežman, the head of the sector for public diplomacy and international cooperation in culture at the Foreign Ministry, which co-hosts the event, said the idea was for this year's Creative Forum to have a stronger business component.
The Chamber of Commerce and Industry (GZS) wanted a stronger international component for its Innovation Day, so the events will be merged into a single online event.
Creativeforum.si, a new inter-sectoral platform, was therefore created to support the cultural and creative sectors, and strengthen Slovenia's image as a green and creative country. This is especially important in the light of Slovenia's upcoming EU presidency in the second half of next year, Kežman said.
"In 2008, when we first presided the EU, we were at the vanguard of Europe by placing culture in foreign relations on the European agenda. The EU needed quite a number of years after that before it got its first strategy of international cooperation in culture."
Significant headway has been made in recent years in this field, an endeavour in which Slovenia has played an important role, she said.
Although hosting the event online will be a challenge in a way, it will also be an opportunity to reach out to more people, including geographically. More than 500 participants from over 50 countries are expected to take part.
The event will be addressed by Foreign Ministry State Secretary Stanislav Raščan and GZS director general Sonja Šmuc. A leaders' panel will feature Economy Minister Zdravko Počivalšek.
The programme will include a debate on the creation of policies to connect the "traditional" industries with the creative sector, and a presentation of companies building their success on connections between the cultural and creative sectors.
The event will wrap up with an evening awards ceremony where the GZS will declare the best innovations in the country.