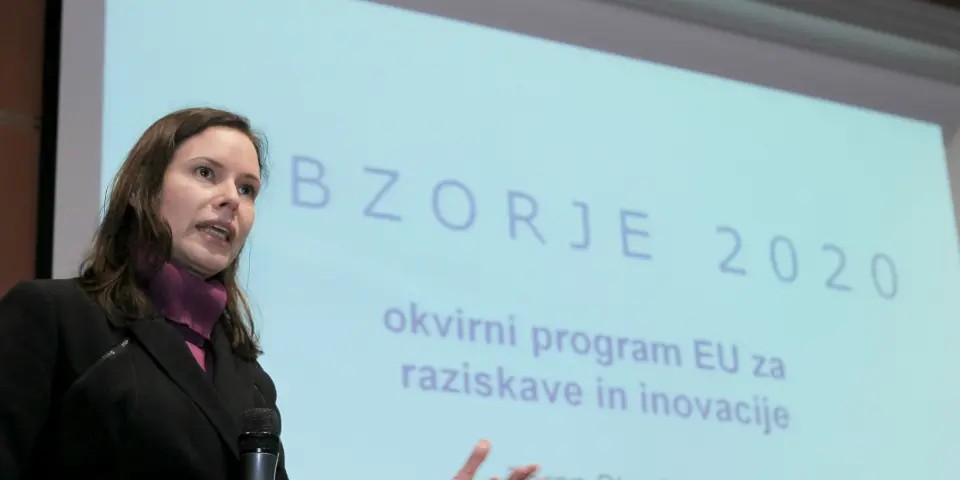 Jana Kolar to chair the ESFRI Forum
Ljubljana, 2 July - The European Strategy Forum on Research Infrastructures (ESFRI) will be chaired for the next two years by Jana Kolar, the Slovenian representative to ESFRI and a member of its executive board. Kolar's priority will be to improve the forum's functioning and make it more visible.
Kolar was elected ESFRI chair at the 76th ordinary session of the forum, which took place on Wednesday and Thursday. She will take up her two-year term in 2022 as the first Slovenian and the first woman in this position, according to the Ministry of Education, Science and Sport.
Kolar's statement was summarised in a press release on the ESFRI website: "I would like to leave the ESFRI better integrated into a renewed European Research Area, better functioning and more visible," she said.
Jan Hrusak, the current chair of the forum, believes that Kolar is an excellent choice, not least because she is an expert in both science and politics.
The ministry said that ESFRI had been set up in 2002 as a key element of the emerging European Research Area, with the aim of supporting a coherent and strategic approach to policy-making in the field of research infrastructures in Europe.
As an intergovernmental forum, it functions as a European knowledge hub on research infrastructure and advises governments on investment in scientific capacities.
ESFRI's work has facilitated collaborative investment at regional, national and European levels, thus reinforcing Europe's leadership in this field, the ministry said.
So far, it has led to plans for setting up 55 pan-European research infrastructures in all fields of science, 37 of which are already in place, mobilising close to EUR 20 billion of investment.