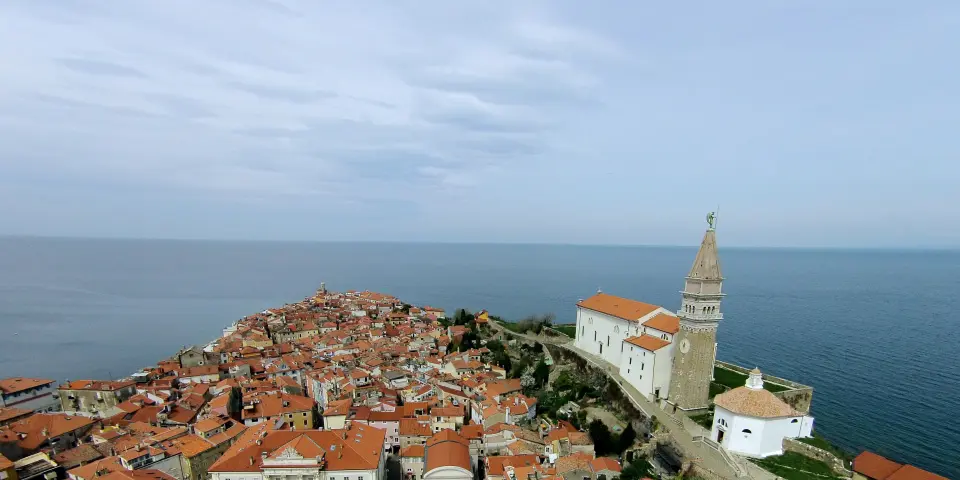 Piran to fight climate change by turning into live lab
Piran, 24 October - The coastal town of Piran will turn into a live laboratory for four years to find sustainable solutions to mitigate the impact of climate change. Researchers from the Mediterranean Institute for Environmental Studies will focus on solutions to a shortage of drinking water and on a system of early detection of extreme weather phenomena.
The institute, which is part of the Scientific and Research Centre (ZRS) in Koper, this year became a partner in Smart Control of the Climate Resilience of European Coastal Cities, a EUR 10 million project financed by the EU.
The project aims at conceiving, developing, monitoring and checking new measures to address climate problems related to climate change in coastal areas.
The municipality of Piran is an associate partner in the project, the ZRC Koper said in a written statement.
Piran will become one of the ten live urban laboratories in coastal areas to deal with a specific problem caused by the climate change.
Mediterranean Institute researchers and Piran residents will examine options of reducing the use of drinking water for flushing the toilet.
A proposed solution is to redirect the water that has been used for showering to flush the toilet.
An average adult EU citizen flushes the toilet five times a day, thus using five to ten litres of water.
What is more, 45 to 75 litres is used to take a shower or bath. The researchers intend to "catch" this water with a simple system to use it to flush the toilet.
As part of the project, researchers will also set up a system based on advanced technologies for early detection of and warning about floods, storms and erosion.
The researchers will create a prototype of Piran's digital twin city enabling early alerts about the extreme weather phenomena and a simulation of their impact on the twin town, while also drafting evacuation plans and preventive measures.