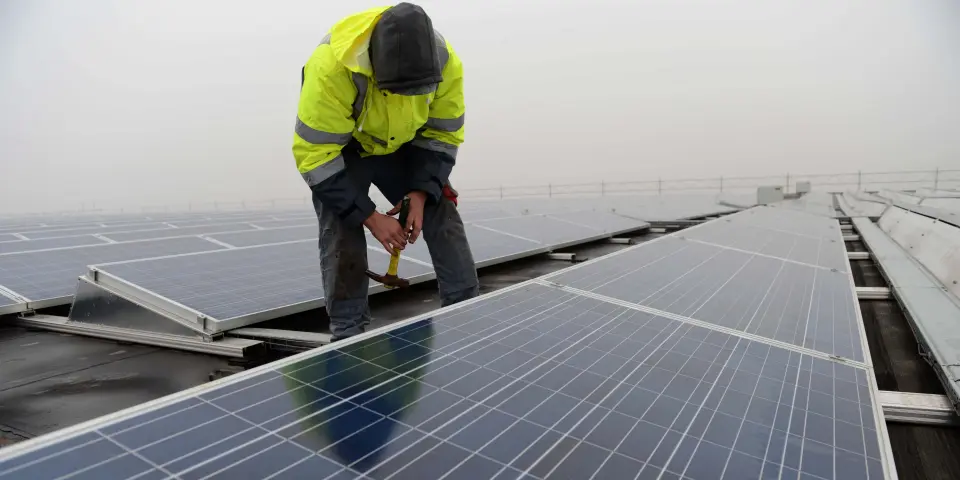 Ljubljana one of hubs in citizen-led effort to reduce carbon footprint
Ljubljana, 24 January - The Faculty of Electrical Engineering of the University of Ljubljana is a partner in a European project that will allow citizens to take initiative in the debate on climate change and reducing the carbon footprint. Ljubljana will thus become one of five European hubs demonstrating how to transform the energy system.
AURORA will see 7,000 citizens in five locations in Denmark, England, Portugal, Slovenia and Spain join forces to become "near-zero emission" citizens, the faculty has announced.
As "citizen scientists" these communities will crowd-fund photovoltaic facilities locally to produce a total of roughly one megawatt of renewable energy.
A mobile app developed in the project will allow the participants to monitor their own behavioural patterns of heating and cooling, transport and use of electricity. In return they will receive tailored advice and concrete proposals how they can reduce their energy consumption and costs.
The project will allow the participants to become both energy producer and consumer and will encourage local energy communities to use the most advanced photovoltaic technology to help transform the energy system to make it more transparent, fair and sustainable.
Within university campuses in four locations in continental Europe hubs for social innovation will be established. A fifth demonstrator will be established in one of England's economically most deprived regions, where the authorities declared a state of climate emergency in December 2018.
The University of Ljubljana heads the part of the project focusing on upgrading the existing social communities into energy communities.
Its main role is to coordinate the partners to successfully deploy the planned solar plants, to form energy communities and to attract as many members of existing social communities as possible to join in.
"In this way, individuals can start their own green transformation, and the University of Ljubljana is helping to bring the European Green Deal to life and to implement it at local level," Marko Topič, the Slovenian project manager, was quoted as saying.
Part of the EU's Horizon 2020 programme, the AURORA project was launched in December 2021. Over the next three and a half years it will get EUR 4.6 million in funds.
The project is coordinated by the Technical University of Madrid and comprises nine institutions from six countries.