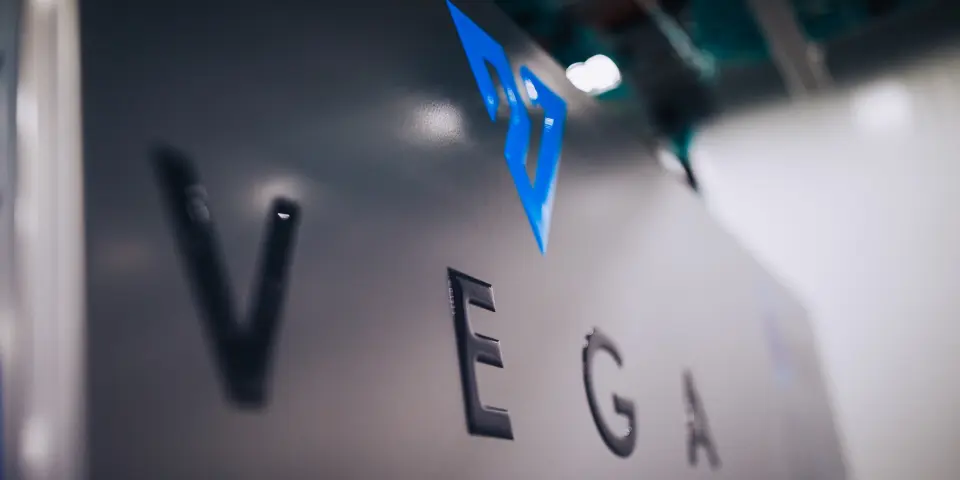 NVIDIA to support development of AI in Slovenia
Maribor, 18 February - Chipmaker NVIDIA will support development of artificial intelligence in Slovenia under a partnership signed in Maribor on Friday which Mark Boris Andrijanič, the minister for digital transformation, described as a new major step to a digital and advanced Slovenia.
In a partnership similar to those it has signed with Italy, Luxembourg and France, NVIDIA will support development of an AI ecosystem in Slovenia and stimulate new ICT talents in creative AI environments.
The agreement was signed at the Institute of Information Science (IZUM), which is home to HPC Vega, one of the most powerful supercomputers which utilises NVIDIA graphics processing units A100.
The minister noted that Slovenia was a European leader in per capita number of researchers in the field, describing the partnership as proof "we aim high and think strategically".
"I'm happy NVIDIA has recognised our exceptional potential and will, as part of the agreed partnership, systematically invest in the development of Slovenian know-how, technological capacity and human resources in this strategic area," he said.
The partnership will primarily accelerate development of the Vega supercomputer to be able to support even more successfully breakthrough research in the field of AI and further afield.
The minister also noted investment in the UNESCO Centre for Artificial Intelligence at the Jožef Stefan Institute in Ljubljana. The partnership also includes free AI courses for Slovenian startups and youth.
Rod Evans, director for high performance computing & AI at NVIDIA, said the partnership would allow Slovenia to join a leading group of countries in charting its future and creating maximum the benefits for its community.
Similarly, IZUM director Aleš Bošnjak said in partnering with high-tech companies such as NVIDIA Slovenia could substantially gain on and realise its potential.
"We are all aware of the strategic importance of machine learning and artificial intelligence for Europe, as well as supercomputing in general. We are therefore delighted that Izum is part of this story," he said.
Employing 21,000 people, the US multinational NVIDIA is a global leader in AI computing.