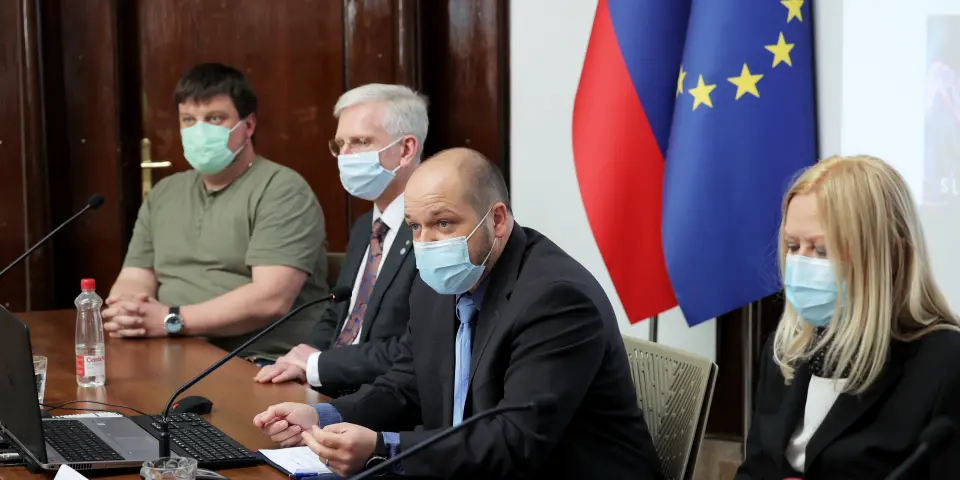 Slovenian Genome aims to enhance personalised medicine in Slovenia
Ljubljana, 21 March - Slovenia is launching Slovenian Genome, a project of Slovenian population's genetic variability data that could simplify genetic diagnostics and thus help people with rare diseases, which affect one in 2,000 Slovenians. To have fast genomic diagnostics, normal variations of the human genome in Slovenia need to be defined.
It usually takes more than eight years from first symptoms to the right diagnosis, while this period could be significantly shortened with the Slovenian Genome, Health Minister Janez Poklukar told the press on Monday.
Tadej Battelino from UKC Ljubljana's Paediatric Clinic invited all healthy Slovenian residents who have no rare disease to donate their genomic information to help make a diagnose for those who have inherited one of the rare diseases.
Battelino said that if we wanted to shorten the path to diagnosis, we needed the genome of healthy people, adding that "every genomic information is strictly anonymous".
He said "this is a kind of a humanitarian trait of this project. Those more lucky can help those less lucky by giving at the disposal our genomic data anonymously."
Poklukar said that rare disease patients often got a misdiagnosis and consequently wrong treatment, which further affected the quality of their living. The plan to treat rare diseases thus involves "prompt diagnostics with personalised medicine".
"Slovenian Gemone will make genomic diagnostics in Slovenia much easier, because it will bring to the common European database all genomic variability data of a representative sample of healthy Slovenian residents," Poklukar said.
"In a few year's time many diseases which are now incurable could be cured. So I think it is very good to have the data about the normal genome," said Marko Pokorn, medical director of the Paediatric Clinic, who has already contributed his blood sample for sequencing.
Every person differs genetically from another person with whom they are not related by three million bases in genes, said Damjana Rozman from the Institute of Biochemistry and Molecular Genetics.
"Within the three million bases there are probably some changes which are more frequent in the Slovenian population but are perfectly normal. If we know that, then it will be easier to see which changes actually make us predisposed to some rare disease."