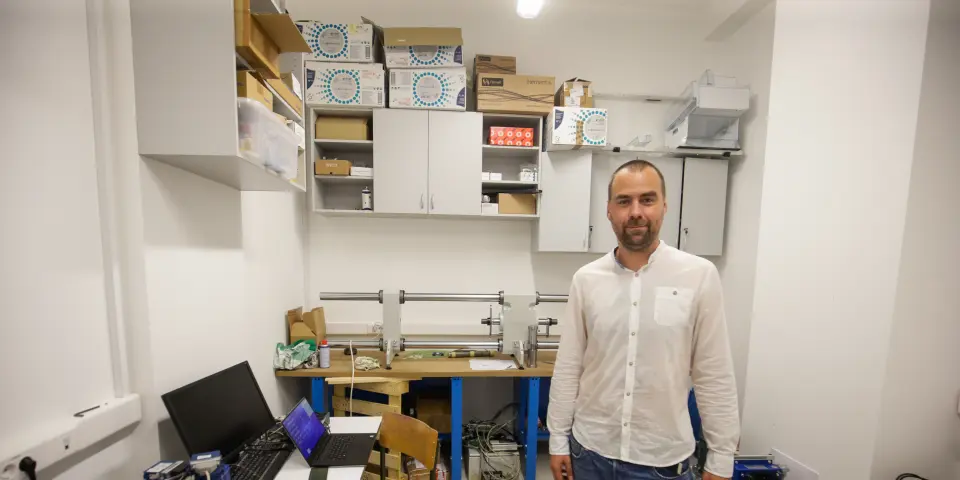 Slovenian researchers make breakthrough in cooling and heating
Ljubljana, 21 September - Researchers at the Faculty of Mechanical Engineering in Ljubljana have developed an "elastocaloric regenerator", an environment-friendly device which boasts durable performance while at the same time delivering record cooling and heating characteristics as the first such device in the world.
The new technology is potentially more effective than the standard vapour-compression technology, the faculty said in a statement on Wednesday.
It proves that it is possible to develop durable operation elastocaloric devices with exceptional cooling and heating features, which opens the door to more environment-friendly devices.
The faculty notes that refrigeration - cooling, air conditioning and heat pumping - is crucial for modern society, with global demand for cooling and effective heating rising exponentially over the last decade, while the standard technology of vapour-compression refrigeration is old, inefficient and harmful for the environment.
The elastocaloric regenerator was developed as part of the project SUPERCOOL (Superelastic Porous Structures for Efficient Elastocaloric Cooling) funded by the EU.
The research team was led by Jaka Tušek, and their breakthrough in the technology that could be used in cooling devices and heat pumps of the future was published on Tuesday in the peer-reviewed scientific journal Joule.
Tušek believes that their research will have an impact on many other fields apart from cooling, such as medicine, construction and mechanical engineering.
Superelastic shape-memory materials are already being widely used in these fields, but their potential and limits are not well known yet, he said.
Tušek's project received EUR 1.4 million from the European Research Council in 2018 as part of the Starting Grant scheme for researchers at the start of their careers.
His is one of the currently six such projects under way in Slovenia.
The faculty also said that the need for cooling will grow in the future. By mid-century, the number of air-conditioning systems worldwide is expected to grow from 1.6 billion today to 5.6 billion. At this rate, energy use for cooling will exceed total energy use for heating in 2060.