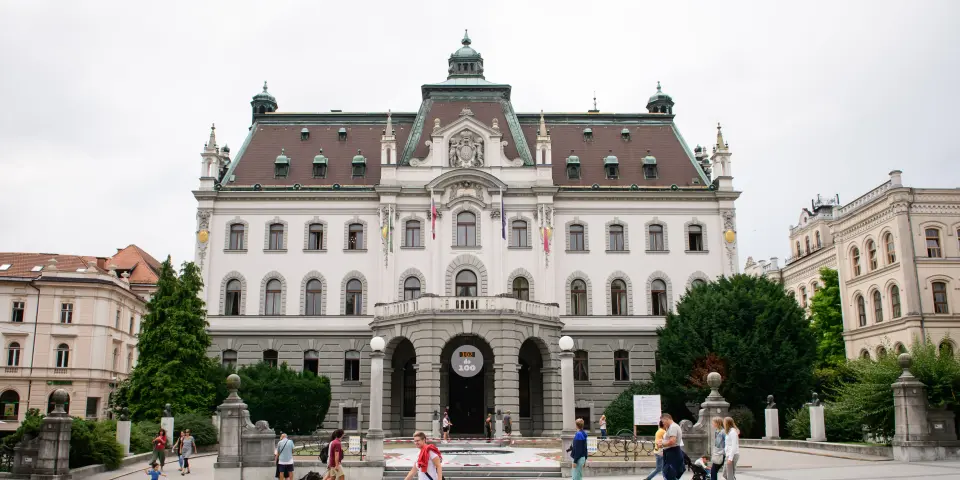 University of Ljubljana launches R&D centre for active, healthy ageing
Ljubljana, 22 November - The University of Ljubljana, supported by the SI4CARE project partners, launched on Monday a multi-disciplinary research and development centre for social innovations aimed at promoting active and healthy ageing and providing strategic solutions in an increasingly ageing society.
The centre will be a hub where research institutions, municipalities, volunteers' organizations, and other interested parties can work towards finding new solutions developing modern concepts for active and healthy ageing, boosting social innovation, and cross-generational solidarity in the Adriatic-Ionian region, the Faculty of Economics said in a press release.
The EUR 2.37 million worth SI4CARE project, co-funded by the European Fund for Regional Development, focuses on developing an efficient transnational social innovation system in healthcare services for the elderly.
Project partners decided to found the centre in June. This decision was then formally confirmed by the senate of the University of Ljubljana, where the centre is headquartered, in September.
Along with focusing on society's most vulnerable groups, the centre will address digital transformation and the need for integrated long-term care.
Workshops and meetings will be organized with the goal of providing expert support in educating the elderly and boosting their digital literacy.
The first annual conference will take place next spring as part of the SI4CARE's closing event. However, project partners have committed to further promoting the work done so far as part of the new centre's activities.
"Here, social innovations plays an important role. By implementing them into the healthcare system, we give them greater value for the society as they help identify needs and interests, boost civil participation, and strengthen social cohesion," said project manager and the centre's head Vlado Dimovski.