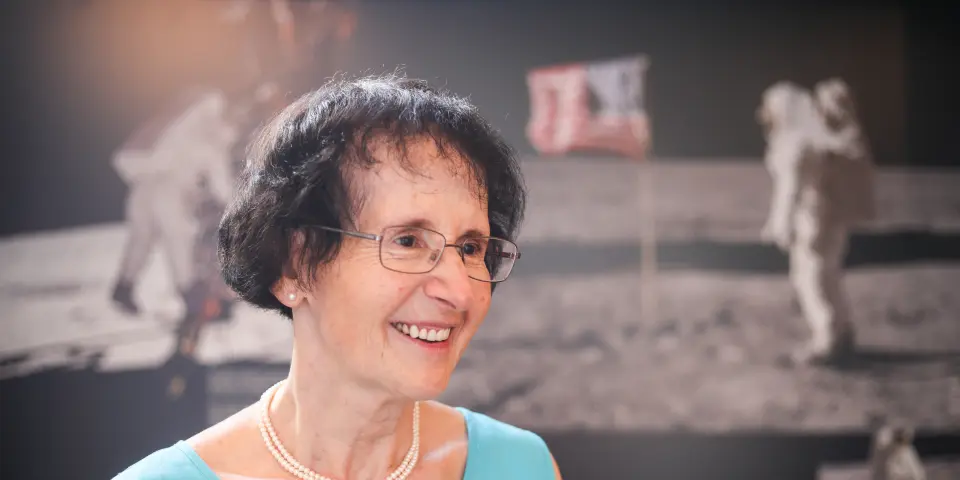 Largest optical science library in Latin America named after Slovenian researcher
Leon, 19 December - The Mexican science agency has named its largest optics library in Latin America after world-renowned Slovenian astrophysicist and engineer Marija Strojnik. Part of the Mexican Optics Research Centre (CIO), the library, which houses the largest optics collection in Latin America, now pays tribute to Strojnik's research achievements.
Based in the city of León, central Mexico, the library now officially bears the name Biblioteca Marija Strojnik Pogacar, incorporating the last names of both of the researcher's parents.
Specializing in optical navigation and infrared astronomy, Strojnik is one of the most prominent Slovenian scientists, who has made a name for herself in the US and Mexico, working on NASA's space projects, including the Cassini mission to the outer planets.
She is best known for developing an autonomous system for optical navigation based on CCD technology which is currently used in nearly all commercial aircraft and numerous spacecraft.
Strojnik, 72, also serves as regents professor at the Optical Research Center in Leon, and was elected president of the Scientific Research Honour Society Sigma Xi in July for a three-year term.
In 2021, Sigma Xi presented her with an award for her contribution to infrared astronomy and exoplanetary research, while also highlighting her teaching, promotion of science, and helping women and minorities in pursuing a career in science.
Rafael Espinosa Luna, General Director of the CIO, said at the ceremony last week that the Optics Research Centre is honoured to name its library after Strojnik, underscoring that this is "a homage to preserving and spreading knowledge of humanity's most important contributions to optics, photonics and other scientific domains."
"This is a public recognition for a stellar career of one the most prominent CIO researchers, who is also one of the most well-respected researchers in Mexico," noted head of the Mexican National Council for Science and Technology Maria Elena Alvarez-Buylla Roces, according to the news portal El Sol de León.
At the unveiling of the commemorative plaque in her honour, Strojnik said that "books lead to knowledge, culture and values, and describe the sufferings and dreams of humankind," noting that during her undergraduate studies at the University of Arizona, she was the only female student in her generation.