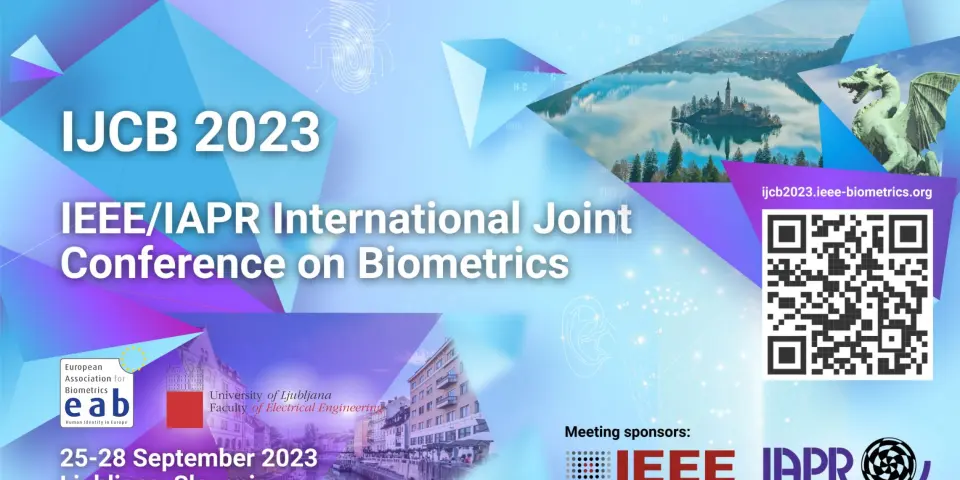 Biometrics experts gathering in Ljubljana
Ljubljana, 25 September - The latest methods for identifying individuals based on their physiological features will be discussed the International Joint Conference on Biometrics (IJCB) that Ljubljana hosts from Monday to Thursday.
Experts will present advantages of biometrics and ways to secure the security of biometric data to prevent abuse.
They will speak about the latest methods for facial, fingerprint and iris recognition, the development of "deep fake" technologies and detection procedures, and digital forensics.
One of the keynote speakers will be Gouying Zhao from the University of Oulu in Finland, who will talk about research on the use of facial imagery, from reading facial expressions to almost imperceptible changes such as changes in facial colour and other physiological signals.
Manoj Aggarwal, director of applied science at Amazon One, will present different ID processes based on generative artificial intelligence, image quality assessment and liveness detection. Amazon One is developing technology to create and recognise a unique signature with the palm of an individual's hand for contactless payments.
The conference is organised by the Institute of Electrical and Electronics Engineers (IEEE)and the International Association for Pattern Recognition (IAPR).
The local co-organisers are the Lab for Mechanical Intelligence at the Faculty of Electrical Engineering in Ljubljana, the Slovenian Association for Pattern Recognition (SDRV) and the European Association for Biometrics (EAB).