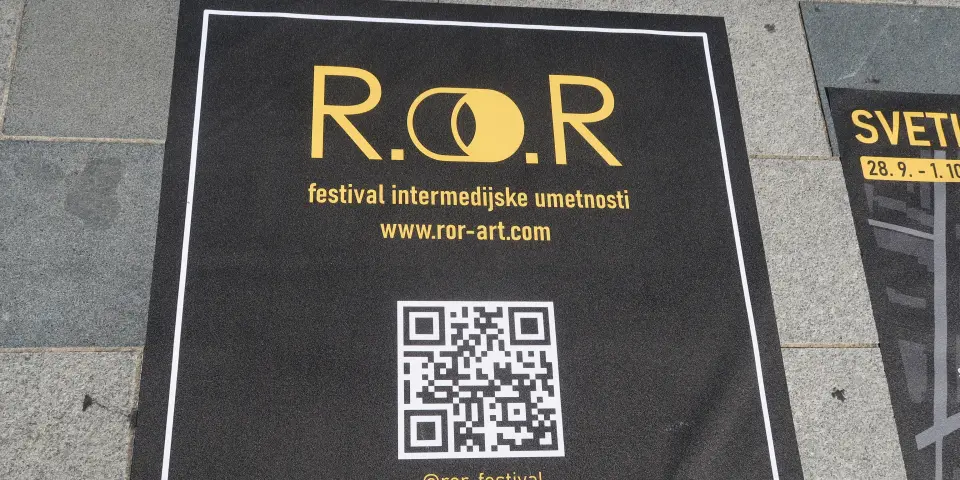 Fifth R.o.R. festival exploring art and science
Nova Gorica, 28 September - R.o.R., an international intermedia art festival, is bringing to Nova Gorica 33 artists and scientists from nine countries whose works explore this year's topic - CORE?, the core as the centre or a central idea, its organisers have announced. The festival is organised by the Brida artistic institute and takes place for the fifth year.

Visitors will get a chance to see between Thursday and Sunday a number of sound and light performances and image projections on the facades of buildings.
They will be guided through colourful light art installations by Light Path, which will start shining in the city centre this evening.
The medium of light was chosen because the organisers said that it is in the evening that people can take some extra time to visit cultural events.
Bevk Square will feature Museum of the Moon, a project internationally acclaimed artist Luke Jerram from Britain made in collaboration with the US space agency NASA.
It is a fusion of lunar imagery, moonlight, and surround sound composition created by award-winning composer Dan Jones.
The festival will also honour Edvard Ravnikar (1907-1993), the architect who designed Nova Gorica after Gorizia became part of Italy in the aftermath of WWII.
Istria-based London artist Sz. Berlin will present his audiovisual performance Dissonant Synthesis, which he developed as part of R.o.R artistic residency in Šempas.
The project is a critical poetic exploration of the architectural history of Nova Gorica, starting with the visionary designs of Ravnikar.
Among several lectures, Tomaž Zwitter will speak about the Sun and the most distant galaxies, while Hans-Peter and Peggy Spitzner will talk about their unique experience they had as the last known refugees escaping to the West over the Berlin Wall while a documentary about it will also be screened.
R.o.R is also special because it involves vulnerable groups, thus one of the venues will be the Nova Gorica Care Home.
Authors Lavoslava Benčić, Simon Macuh and Tim Bučar will give an electromagnetic mapping workshop with the elderly and play a performance inviting them to co-create it.
The participating artists and scientists come from Slovenia, Croatia, Austria, Italy, Germany, Great Britain, Ireland, Spain and Japan.