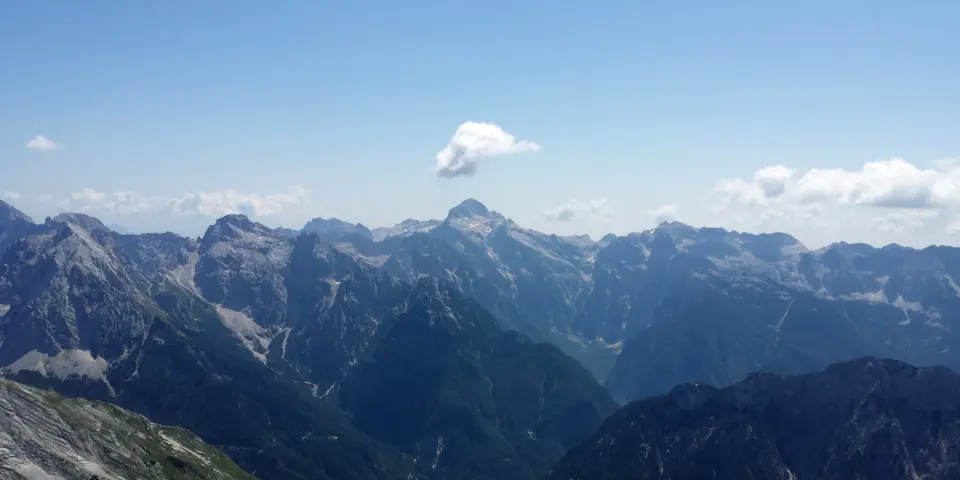 Slovenia and Italy move to establish joint Julian Alps biosphere reserve
Ljubljana, 3 October - Slovenia and Italy have officially submitted a joint bid with UNESCO for the establishment of a Transboundary Biosphere Reserve in the Julian Alps. The initiative aims to merge the existing national biosphere reserves - the Slovenian Julian Alps Biosphere Reserve and the Italian Julian Prealps Biosphere Reserve.
The Ministry of Natural Resources and Spatial Planning said on Tuesday that Slovenia's and Italy's permanent representatives to UNESCO, Ambassador Metka Ipavic and Ambassador Liborio Stellino submitted on behalf of the Triglav National Park and the Julian Prealps Natural Park the bid with the secretariat of UNESCO's Man and the Biosphere (MAB) programme.
"The use of a common name underscores the shared aspiration to become a unique cross-border biosphere reserve, a goal both national protected areas have been striving for over the past decade," said the ministry.
The initiative seeks to rejuvenate and promote "precious relations between people and their territories, encourage the involvement of local stakeholders and youth, and raise awareness about significant environmental and socio-economic issues involving the Julian Alps".
MAB is an intergovernmental scientific research programme that establishes a global network of biosphere reserves. These include areas of inland, coastal, or marine ecosystems, or their combinations.
The Slovenian Julian Alps Biosphere Reserve was designated as early as 2003 as the first such reserve in the country. It spreads over ten municipalities with Triglav National Park (TNP) at its core.
A few years ago, the Prealpi Giulie Regional Nature Park took the same step, having the Italian Julian Alps Man and Biosphere (MAB) Reserve designated for eleven Italian municipalities.
Apart from the Julian Alps, Slovenia has three other biosphere reserves: the Karst (designated in 2004), Kozjansko and Obsotelje (2010) and Mura River (2018).