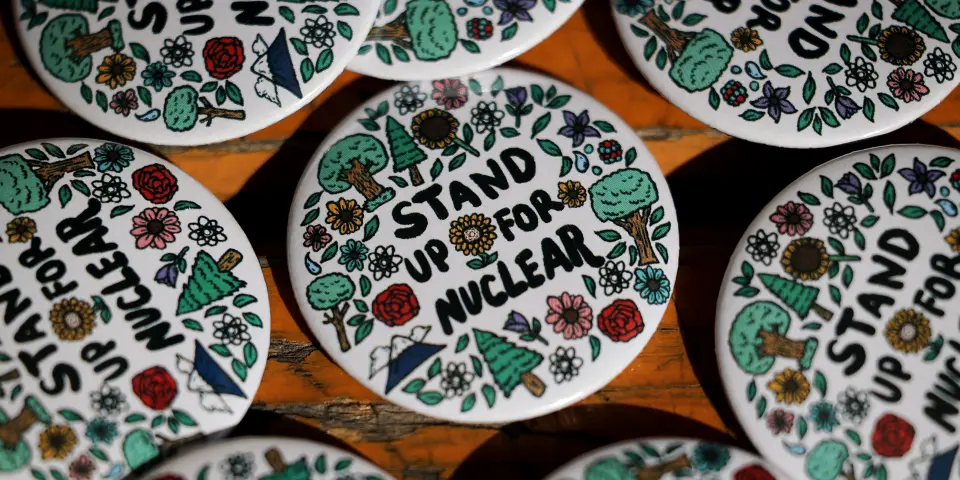 Young experts promoting nuclear power in Ljubljana
Ljubljana, 6 October - The centre of Ljubljana is hosting on Friday the Stand up for Nuclear event by which young nuclear experts aim to bring nuclear power closer to the public in a popular way and dispel some of the associated myths. The main theme of the event organised by the eponymous international network is Slovenia as a country that uses nuclear power.

The event, which is being held for the fourth time, is hosted by the Young Generation Network of the Nuclear Society of Slovenia, whose president Tanja Goričanec told the STA that the goal was to present the advantages of the peaceful use of nuclear power, nature conservation being one of them.
"The theme of this year's event is Slovenia as a nuclear country, as part of which we want to note all aspects of the use of nuclear power, from the electricity production to its use in medicine, for example for the treatment of cancer," she said.
Organised school groups will visit the event, held in Prešeren Square, and a quiz for passers-by on the topic of nuclear power has also been prepared.
"We want to inform the public about all aspects of nuclear power and dispel myths, and we will also try to address any fears that are sometimes raised in this respect," Goričanec said.
She added that nuclear power would undoubtedly play an even greater role in light of the green transition, while noting the importance of connecting nuclear energy with other low-carbon sources.
With the Stand Up for Nuclear event, young Slovenian nuclear experts have joined the eponymous international initiative, which organises public events every autumn to promote the importance of nuclear power for maintaining a clean environment.
The movement developed from a one-day event, which has evolved in recent years and spread worldwide.