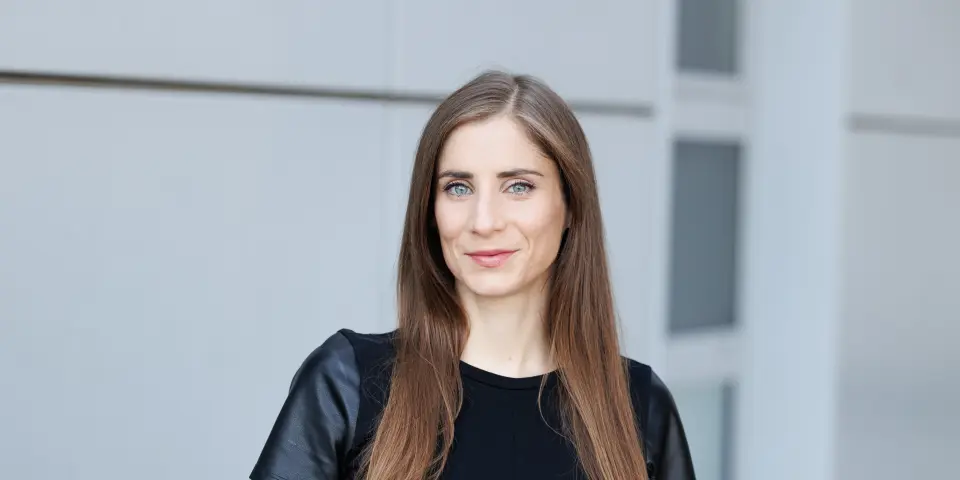 STA journalist third in European science journalism competition
Freiburg, 26 October - Lea Udovč, a journalist at the Slovenian Press Agency (STA) and editor of the STA's online science portal, won third place in the competition for the European Science Journalist of the Year Award. First place went to Niki Korteweg, a science journalist at the Dutch NRC, while Daniel Bolcso, editor of the Hungarian portal Telex.hu, won second place.
The award was given out by the European Federation for Science Journalism in Freiburg, Germany, on Wednesday.
"This is a recognition of science journalism in Slovenia and the region," said Udovč, noting that it is also an honour for the N1 Slovenija news portal where she worked in the past and the STA where she currently heads the video service.
N1 gave me the freedom and space to express myself, she said, adding that the STA gave her the foundations for quality journalism that she was then able to build on.
"I am sure the award will give us a new boost so that at the STA we will continue to strive for quality, interesting and creative content from the field of science both in text and video form," Udovč said.
Udovč has been dedicating herself to science journalism for over eight years. Her journalism work includes in-depth stories on topics ranging from medicine, astrophysics, technology, energy, neuroscience, the environment, biology to history, geography and gender.
She has interviewed some of the most prominent names in science, including Nobel Prize laureates Stanley Whittingham, John C. Mather and Rainer Weiss, Vinton Cerf, dubbed the "father of the internet", and astronaut Chris Hadfield.
She is also a guest lecturer at the Faculty of Social Sciences in Ljubljana and at the Jožef Stefan International Postgraduate School.
Udovč was nominated for the European Science Journalist of the Year Award by the Balkan Network of Science Journalists.
She was also nominated for the award in 2018 and in the same year she received the Watchdog Award for best young journalist given out by the Slovenian Association of Journalists.
The European Science Journalist of the Year Award was established in 2014 by the Association of British Science Writers, and since 2020 it has been handed out annually by the European Federation for Science Journalism with the support of the global information and analytics provider Elsevier.