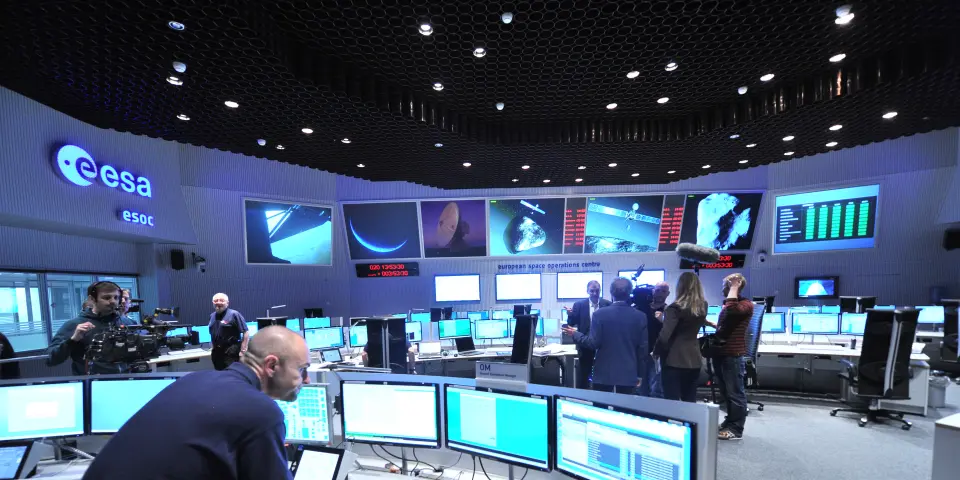 Slovenia applies for full membership in European Space Agency
Seville, 6 November - Slovenia has officially applied for full membership in the European Space Agency (ESA), triggering a one-year period during which the working bodies of the agency will examine whether Slovenia meets the conditions for the status.
The application, which follows the relevant government decision from last Friday, was submitted to ESA Director General Josef Aschbacher on the sidelines of the agency's ministerial in Spain's Seville on Monday.
The Economy, Tourism and Sport Ministry noted on the occasion that this marked the beginning of a one-year period in which the working bodies of the ESA will examine whether Slovenia is ready for full membership.
The last official step before the submission was the government adopting the national Space Strategy last week, the ministry said, adding that the ESA council would make the final decision on Slovenia's membership next year.
"The adoption of the Space Strategy is the last milestone in the formal procedure for the full membership in the European Space Agency. This provides Slovenia with the chance to accelerate the development of its space sector," said State Secretary Matevž Frangež.
Frangež, who is attending the ministerial and who submitted the application, added that was an opportunity to improve space research and to develop breakthrough innovation, which could revive the Slovenian economy.
The ministry noted that in recent years, Slovenia had managed to build a promising space sector, which consisted of more than 40 small and medium-sized enterprises (SMEs).
These companies have managed to take a leading role in certain niche fields in space technology, especially in Earth observation and development of innovative technologies, new materials and satellites.
Slovenia's full membership in the ESA means an opportunity to increase the importance of the space sector in Slovenia and greater responsibility in joint European efforts, the ministry added.