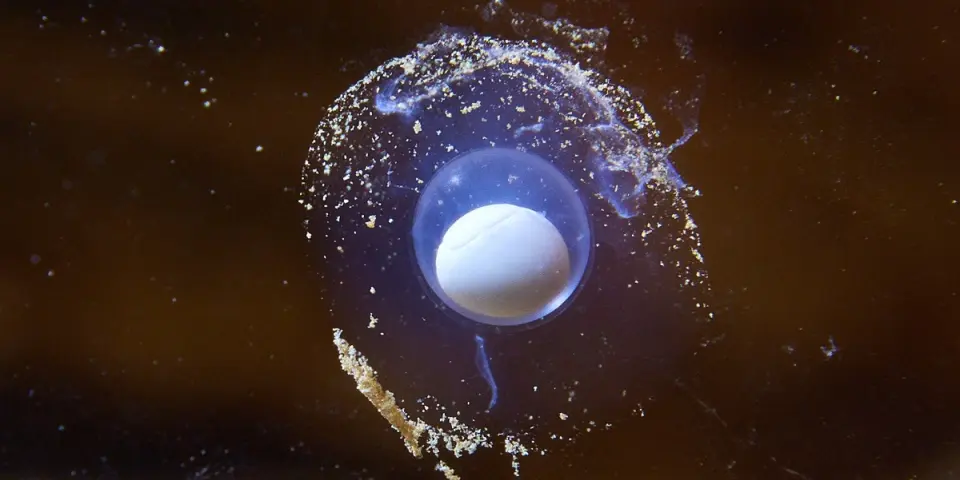 Slovenian researchers find new olm species
Ljubljana, 10 November - After finishing the field portion of what is believed to be the largest systematic study of the olm in Slovenia, a team of researchers have found that the Slovenian underworld is home to not one but at least three subspecies of the enigmatic aquatic salamander that is also known as the human fish.
The aim of the project, led by the Department of Biology of the Ljubljana Faculty of Biotechnology, is to discover the number of different olm species, the areas where they are most common and the size of the olm's population in Slovenia.
Olms, the blind salamanders popularly referred to in Slovenia as human fish but also lovingly known as Slovenian dragons, are a rare and mysterious species living in deep caves of the Dinaric Alps along the Adriatic coast.
"We want to find out as much as we can about olms, as they are a symbol of our country, but are still as mysterious as they were 100 years ago," said Peter Trontelj of the faculty.
The field portion of the study was carried out in the Postojna Cave, certain water caves in the regions of Dolenjsko and Bela Krajina and the underground river Reka.
Many of the field studies were also carried out in the Planinska jama cave, where hundreds of olms were found, exceeding the researchers' expectations, said Trontelj.
According to Trontelj, the size of the olm population cannot be accurately determined, mostly because some of the caves in Slovenia's underground are inaccessible.
The researchers will thus calculate the average density of the population in the accessible parts of Slovenia's cave systems and make an estimate of the olm population.
Trontelj believes the population is decreasing, especially in Dolenjsko and Bela Krajina, the two regions which were inhabited by many olms several decades ago.
The final results of the study will be known next autumn, but Trontelj predicts that more than five olm subspecies live in the Slovenian underworld. The results will then serve as guidelines for the monitoring and protection of olms in Slovenia and Europe.
The study began in 2014 and is a joint project of the Faculty of Biotechnology from Ljubljana, the Karst Research Institute from Postojna, the Tular Cave Laboratory and company Postojnska jama, the operator of the Postojna Cave.
It is financed by the Slovenian Research Agency and co-financed by the Ministry of the Environment and the Fauna and Flora Cartography Centre.