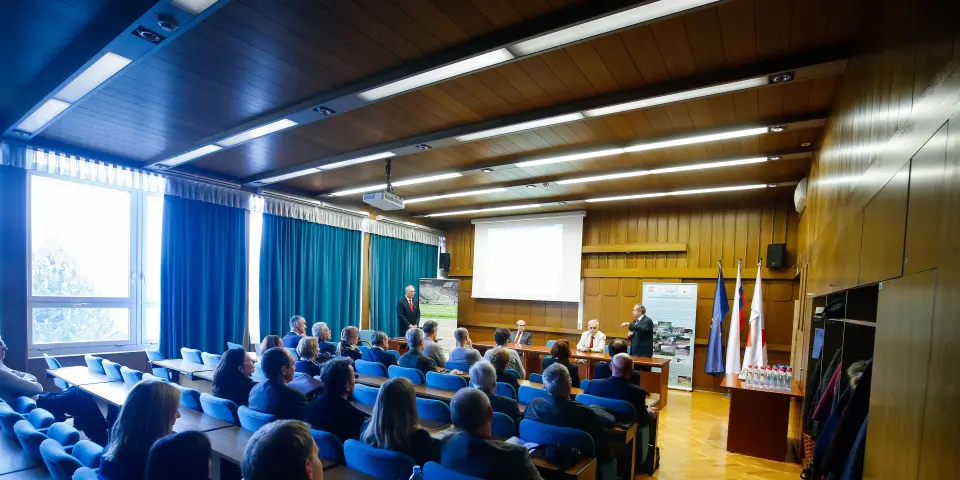 UNESCO water chair inaugurated in Ljubljana
Ljubljana, 1 December - A UNESCO chair for the mitigation of risks in the event of water disasters was inaugurated at the Ljubljana Faculty of Civil and Geodetic Engineering on Thursday. Its main task will be to explore scientific ways of improving safety.
The chair on water-related disaster risk reduction is a part of an international network of institutions dealing with challenges posed by water disasters. These include 48 water-related UNESCO chairs around the globe.
Risks "should be addressed in a civilised and scientific manner, which contributes to the achievement of one of humanity's greatest values - safety," University of Ljubljana chancellor Ivan Svetlik said.
The faculty sees the chair as a recognition of its work on water management. "It is also a commitment for better cooperation with all scientists at the University of Ljubljana and the involvement of foreign scientists," said dean Matjaž Mikoš.
This is the third UNESCO chair in Slovenia along with a Karst exploration chair in Postojna and the chair for open educational resources at the Jožef Stefan Institute.
Stanislav Pejovnik, the head of the Slovenian UNESCO Committee, said such chairs offered opportunities for international cooperation. UNESCO does nor provide funding, but such chairs facilitate the acquisition of financial sources.