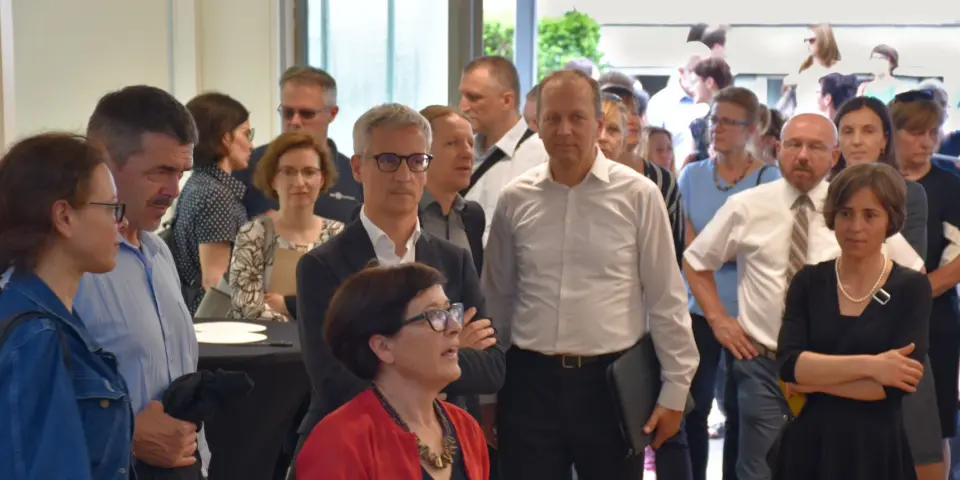 Pulp and Paper Institute launches new research centre
Ljubljana, 6 June - The Pulp and Paper Institute (ICP) from Ljubljana has launched a renovated centre for research of biomas-based materials and products as part of the InnoRenew project.
The new equipment will facilitate the research of compounds from wood biomass and other biomass such as pulp and green chemicals, and development of renewable materials and end products based on biomass.
The investment is worth EUR 1.25 million, of which EUR 750,000 came from InnoRenew and the rest from the ICP.
This unique infrastructure in Slovenia and the region is a special research unit within the InnoRenew project, the ICP said upon Wednesday's inauguration.
According to ICP director Mateja Mešl, the centre will facilitate base research, the production of prototypes and of end products for market analysis.
She believes it will "contribute to Slovenia's taking part in R&D in a competitive manner in the field of circular economy, which has a great potential, and in the growing markets of sustainable solutions".
Yesterday's inauguration of the new centre makes the ICP the first partner in the InnoRenew consortium to complete its new investment.
InnoRenew project head Andreja Kutnar, who is also director of the InnoRenew CoE research institute, praised the consortium's cooperation under the University of Primorska's leadership.
"We develop innovations important for industry, offering companies support in implementing innovations, at the same time working closely with decision makers."
Jernej Pikalo, the minister in charge of science, said such investments were important because they enhanced sustainable development.
Tomaž Boh, head of the science directorate, hailed the InnoRenew project was a unique example of cooperation between businesses, universities and research institutes.
InnoRenew is a project of InnoRenew CoE, the Izola-based centre of excellence whose mission is research and innovation of renewable materials and a healthy living environment.